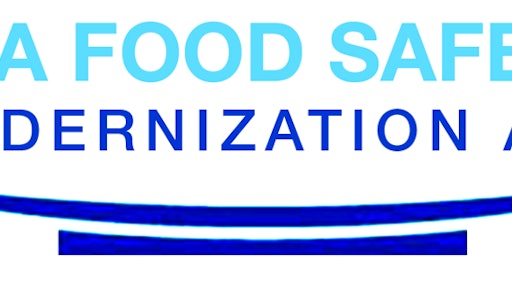 The final rules on the Sanitary Transportation of Human and Animal Foods under the Food Safety Modernization Act (FSMA) establish training requirements for all carrier personnel engaged in food transportation operations. Training is required for these topics:
Responsibilities of the carrier under the final sanitary transportation rules.
Awareness of potential food safety problems that may occur during food transportation.
Basic sanitary transportation practices to address those potential problems.
The training is required for all personnel engaged in transportation operations upon hiring and as needed thereafter. The Sanitary Cold Chain, a subsidiary of Ryan Systems, Inc. in Palm Bay Fla., has established a flexible 3.5-hour training package to provide training certificates for all trainees. Training may be ordered as a direct online download or established on a company managed local training schedule to accommodate drivers and others with scheduling difficulties.
All training sessions are prerecorded. Each course is a lecture presented as a power point delivered to the customer's site.
More than 84,000 food shippers, carriers and receivers are impacted by this new law and most have less than one year for full compliance, according to Sanitary Cold Chain. The new law may require significant changes to procedures currently employed for food transportation operations, personnel, vehicles, containers, trailers tools and equipment used in food transportation.
The final rules have established the law which has significant differences from earlier published proposed food transportation rules, laws and guidance documents. Self-reporting of compliance failures is required as are critical shipper-carrier agreements for data, records and reporting.
The FDA defines a carrier as a "person who owns, leases, or is otherwise ultimately responsible for the use of a motor vehicle or rail vehicle to transport food. The carrier is responsible for all functions assigned to a carrier in this subpart even if they are performed by other persons, such as a driver that is employed or contracted by a trucking firm. A carrier may also be a receiver or a shipper if the person also performs the functions of those respective persons as defined in this subpart."
The law was published on April 6, 1016.