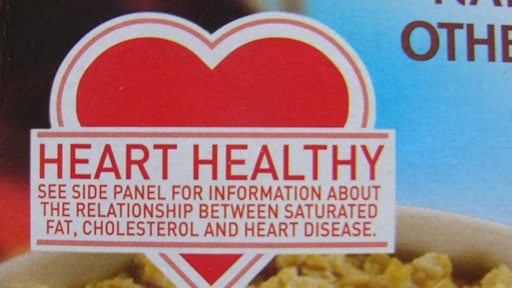 The U.S. Food and Drug Administration will re-evaluate its definition of "healthy," which could eventually upend how a range of foods are marketed, according to CBS News.
An FDA spokeswoman, Lauren Kotwicki, said in an email Tuesday that the agency believes "now is an opportune time to re-evaluate the regulations concerning nutrition content claims, generally, including the term 'healthy,'" in light of evolving research. The agency plans to solicit public comment on the matter "in the near future."
The FDA currently allows use of the term "healthy" on packaging only when products meet certain nutrient criteria. Last year, it told the maker of Kind fruit-and-nut bars that some of the company's products should not be called healthy because of their saturated fat levels. Kind then sought a re-evaluation of the term's definition from the FDA, noting that the fat in its bars comes from nuts. Kind noted the FDA's rule prevents avocados and salmon from being labeled healthy, while allowing the term for foods with little nutritional value like fat-free puddings and sugary cereals.
In a press statement today, Kind announced that the FDA has told the company they can use the term "healthy" once again on their packaging
To read more, click here.