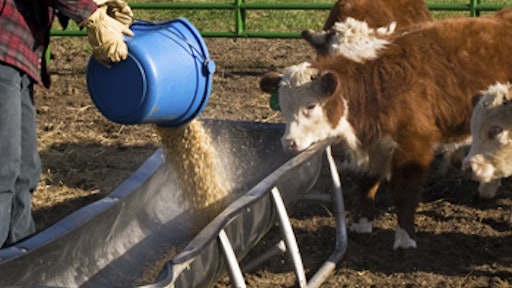 Fifty four large investors managing $1.41 trillion in assets have launched a campaign to curb the use of antibiotics in the meat and poultry used by ten large U.S. and British restaurant groups, according to Reuters.
McDonalds and JD Wetherspoon were among those to receive a March 15 letter from institutions including Aviva Investors asking them to set a timeline to stop the use of medically important antibiotics in their supply chains.
The other eight approached were Domino's Pizza Group, Brinker International, Darden Restaurants, Mitchells & Butlers, Restaurant Brands International, Restaurant Group, The Wendy's Company and Yum! Brands.
The move follows warnings from the World Health Organization that the world is moving towards a post-antibiotic era in which many infections would no longer be treatable because of the overuse of antibiotics.
Eighty percent of antibiotics produced in the U.S. are given to livestock, the coalition said in a statement, adding that failure to confront their "irresponsible" use threatens both health and investor returns.
"These large food companies are key ingredients in the portfolios of most of our pensions and savings, thus it is a case of proper risk-management to ask them to work out how they will meet this challenge," said Jeremy Coller, chief investment officer of Coller Capital.
"The world is changing, regulation on antibiotic use is set to tighten and consumer preferences are shifting away from factory farmed food. As stewards of these food companies and responsible investors, we want to protect both human health and shareholder value."
Drug-resistant infections could cost the world about $100 trillion in lost output by 2050, the coalition statement said, citing recent academic research.
Among other investors to sign the letter were Boston Common Asset Management, Impax Asset Management and EdenTree Investment Management.
Domino's Pizza Group spokeswoman Nina Arnott said the company's suppliers only used antibiotics when necessary to treat disease, under veterinary supervision, and that they are not used to prevent disease or boost livestock growth.
"We are also encouraging our suppliers to reduce the use of antibiotics for therapeutic purposes, and trials are under way to assess the feasibility of achieving this goal," she said.
In a written response dated March 24, JD Wetherspoon said that growth-promoting substances, including antibiotics, were already banned across all of its livestock supply chains.
Mitchells & Butlers said the use of antibiotics in livestock production is an important issue and the company is reviewing the matter across all species as part of its sourcing policy.
To read more, click here.