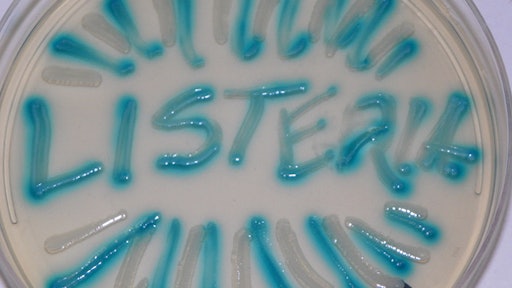 The U.S. District Court for the Eastern District of Virginia entered a consent decree of permanent injunction between the U.S. and Henry's Farm, Inc., located in Woodford, Va., and its owner Soo C. Park, after the U.S. Food and Drug Administration (FDA) documented multiple violations of federal food safety laws and regulations. The consent decree prohibits Henry's Farm, Inc. from receiving, processing, manufacturing, preparing, packing, holding and distributing ready-to-eat soybean and mung-bean sprouts. The U.S. Department of Justice sought the consent decree on behalf of the FDA.
The FDA worked with the Virginia Department of Agriculture and Consumer Services (VDACS) in conjunction with the Virginia Rapid Response Team to conduct multiple inspections and collect an extensive amount of environmental, in-process, and finished sprout product samples from Henry's Farm, Inc., several of which tested positive for Listeria monocytogenes (L. mono). L. mono is a foodborne pathogen that can cause serious illness or even death in vulnerable groups including elderly adults and those with impaired immune systems (such as HIV/AIDS, cancer, diabetes, kidney disease and transplant patients). The FDA and VDACS investigators also documented insanitary conditions at the facility, including a persistent rodent infestation and dirty food processing equipment.
"It's the FDA's responsibility to protect consumers from potentially harmful food entering the food supply," said Melinda K. Plaisier, the FDA's associate commissioner for regulatory affairs. "When a company continues to produce food that presents a risk for consumers, the FDA will take whatever steps necessary to protect public health."
Under the consent decree, the company cannot process or distribute food until they demonstrate that its facility and processing equipment are suitable to prevent contamination in the food that it processes, prepares, stores and handles. Henry's Farm, Inc. must, among other things, retain an independent laboratory to collect and analyze samples for the presence of L. mono, retain an independent sanitation expert and develop a program to control L. mono and to eliminate unsanitary conditions at its facility. Once the company is permitted to resume operations, the FDA may still require the company to take action if the agency discovers future violations of food safety practices.
"Insanitary conditions at food processing facilities can pose well-known risks to consumers, but such risks can be effectively mitigated if companies handling food take proper precautions," said Principal Deputy Assistant Attorney General Benjamin C. Mizer, head of the Justice Department's Civil Division. "The Department of Justice will continue to work aggressively with the FDA to combat and deter conduct that leads to the distribution of adulterated food to consumers."
Although no illnesses have been reported from Henry's Farm, Inc.'s products, individuals who have eaten these products and experience any of the symptoms of Listeriosis should contact their healthcare professional. Consumers can report problems with FDA-regulated products to their district office consumer complaint coordinator.