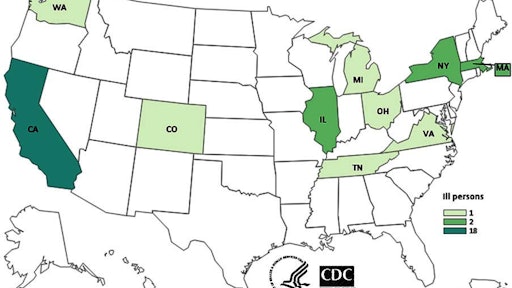 Whole genome sequencing has allowed the Centers for Disease Control and Prevention (CDC) to connect at least 24 Listeria infections over the past five years to soft cheese, according to Food Safety News.
The 24 illnesses in nine states have been reported since Aug. 8, 2010. One death was reported from Ohio. Twenty-one people were hospitalized. Five illnesses were pregnancy-related; one resulted in a fetal loss.
The illnesses are in California (14), Colorado (1), Illinois (1), Massachusetts (2), Michigan (1), New York (2), Ohio (1), Tennessee (1), and Washington (1).
CDC says that additional illnesses are under investigation.
There are five rare DNA fingerprints of Listeria included in this investigation, which whole genome sequencing has shown to be closely related genetically.
To read more, click HERE.