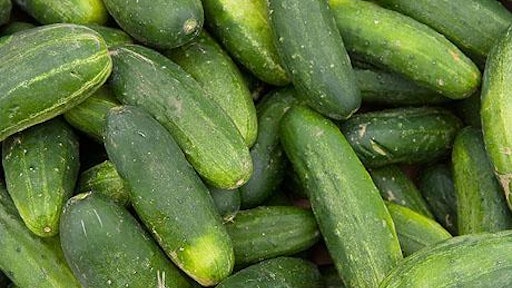 Custom Produce Sales of Parlier, Calif., is voluntarily recalling all cucumbers sold under the Fat Boy label starting Aug. 1, 2015, because they may be contaminated with Salmonella and are covered by an ongoing recall, according to Food Safety News.
Fat Boy cucumbers were produced in Baja California and distributed in the states of California, Colorado, Illinois, Iowa, Nevada, North Dakota, Oklahoma and Texas.
Unlabeled cucumbers packed into a black reusable plastic container (RPC) and were sold in Nevada, as of Aug. 1, 2015, are also covered by this recall.
Food Logistics reported on Sept. 6, 2015 that San Diego, Calif.-based Andrew and Williamson Fresh Produce voluntarily recalled cucumbers to determine if they were the source of a Salmonella outbreak covering 27 states.
To read more, click HERE.