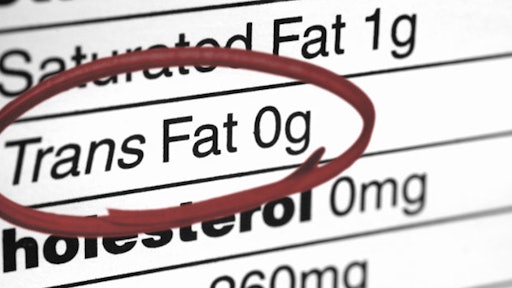 The U.S. Food and Drug Administration (FDA) ruling in June declaring that partially hydrogenated oils (PHOs) are no longer generally recognized as safe (GRAS) for any human food will have serious implications for the food supply chain, according to Whitney Passmore, an attorney at Womble Carlyle Sandridge & Rice LLP, a law firm in Winston Salem, N.C. The FDA's decision has the potential to significantly impact the business and legal needs of food manufacturers, suppliers and producers all along the supply chain.
Under the FDA's order, food manufacturers will have three years to either remove PHOs from their food products or petition the FDA for permission to use PHOs, in accordance with the ruling, Passmore wrote.
For food manufacturers whose products currently contain PHOs, supply chain issues may arise as these manufacturers work to exhaust existing supplies, reformulate recipes and identify suitable replacement ingredients. For example, food manufacturers may need to revise contracts with existing suppliers, develop partnership arrangements with new suppliers, license new technology, forecast and mitigate new risks of disruption in the supply chain, develop new transportation, storage and packaging solutions and integrate new suppliers into existing supply chain structures and procedures.
Manufacturers selecting replacement ingredients that are not sourced domestically may face additional hurdles in finding reliable suppliers of ingredients, competing for limited quantities of particular ingredients, complying with import and export laws and putting into place controls ensuring that ingredients are sourced in a sustainable manner.
Although food manufacturers who add PHOs to food products will be primarily responsible for compliance with the law, the FDA's order states that distributors, wholesalers and retailers remain responsible for ensuring the products they sell do not contain PHOs. Accordingly, food manufacturers can expect pressure from those companies purchasing and selling their food products to make changes in the supply as quickly as possible.
To read more, click HERE.