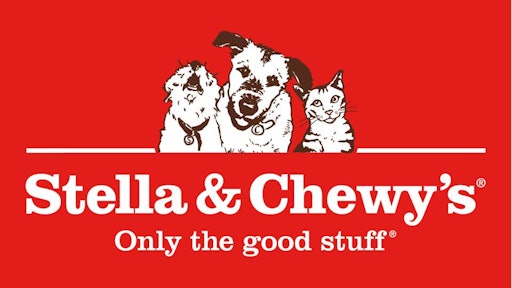 Pet food maker Stella & Chewy's is recalling some of its products because a routine test found Listeria in a sample of its chicken freeze-dried dinner patties for dogs. The products included on the recall list above were sold throughout the U.S. to wholesale distributors and retail stores for resale to consumers
Stella & Chewy's was notified by the Maryland Department of Agriculture (MDA) that it issued a stop sale order on a single lot of Chewy's Chicken Freeze-Dried Dinner Patties for Dogs, 15 oz. bags (Lot # 111-15) because MDA detected Listeria monocytogenes in the product. There were no reported pet or human illnesses associated with this recall. Since learning this news, we have been working quickly to review the situation to find answers to the important questions on our customers' minds. As a precautionary measure, the company is voluntarily recalling all products from Lot # 111-15 which are listed on the company website, stellaandchewys.com.
"Furthermore, while they have not tested positive for Listeria monocytogenes, in an abundance of caution, we are also voluntarily recalling a number of products that may have been exposed to the affected lot," the company noted. "The health and safety of our customers and their pets is always of the utmost importance to us. We are accountable for every dinner and treat we make and recognize that we have an important obligation to provide customers with the quality products they deserve and have come to expect from us over the years. Please see below for additional details about our recall actions and please don't hesitate to contact us if you have any questions.
To read more, click HERE.