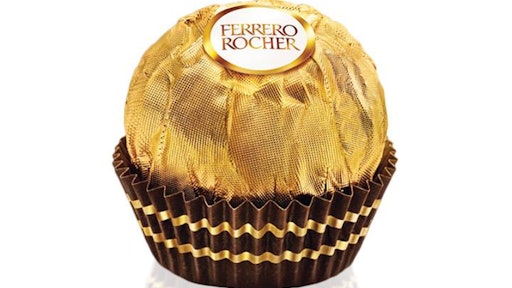 The maker of Ferrero Rocher chocolates has agreed to buy Thorntons for £112 million after the ailing U.K. confectioner suffered falling supermarket orders and announced the resignation of its chief executive, according to The Guardian.
Ferrero International said it would pay 145p in cash for each Thorntons share – 43 percent more than Friday's closing price, sending the shares surging by more than 40 percent to 144.25p. The Italian group has bought a 29.9 percent stake in Thorntons and has the backing of owners of another 4.5 percent.
Shares acquired by the family-owned Italian business include the 18.3 percent held by Crystal Amber, an activist investment fund that has been agitating for change at Thorntons, and 2.8 percent owned by Thorntons directors, including the chairman, Paul Wilkinson, and the departing chief executive, Jonathan Hart.
Ferrero, best known for its nutty chocolates wrapped in gold foil, said it would keep the Thorntons brand and the company's factory in Alfreton, Derbyshire. The factory employs about 1,500 of Thorntons' 3,500 staff.
Ferrero said it would conduct a full review of the business including where Thorntons would be based and the fate of fixed assets such as its 242 stores in Britain and Ireland.
To read more, click HERE.