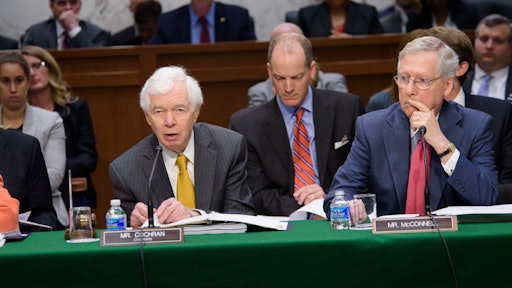 The U.S. House Appropriations Committee approved an increase of $41.5 million for the Food and Drug Administration's food safety efforts in fiscal year 2016, which would leave the agency with a $234 million "funding gap," according to The Packer.
President Obama's budget proposes a $109.5 million increase for the FDA's work to meet requirements of the Food Safety Modernization Act of 2011. Even if the Republican-controlled House committee had met the president's request, the FDA would still have a funding gap of $166 million, based on estimates from the Congressional Budget Office.
The Senate Appropriations Committee is preparing its version of the budget proposal and the two chambers of Congress will merge aspects of both versions to create a funding proposal for the fiscal year that begins Oct. 1.
Many in the produce industry have been calling for additional money from Congress to implement the requirements of FSMA since Obama signed it into law in 2011.
To read more, click HERE.