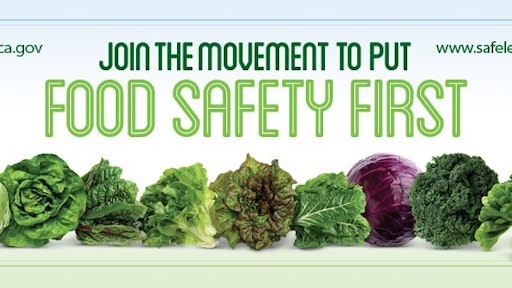 The Food and Drug Administration will kick off a multiyear process requiring farmers to get hazard-prevention and water-testing plans in working order when it publishes final rules for produce safety early next month. Enforcing the new requirements under the Food Safety Modernization Act of 2011 will force the agency to figure out how to best deploy its overwhelmed corps of safety inspectors.
Leaders of California's Leafy Greens Marketing Agreement say they have an answer, at least for their corner of the industry. "We'll do that job for them," Scott Horsfall, the alliance's president, told CQ Roll Call.
The farm group, which is funded by industry but is part of California's Department of Food and Agriculture, exists to ensure that the greens grown in California are safe for human consumption. It also exists to help California farmers sell their lettuce, like a number of agricultural marketing agreements that exist around the country.
The rule is one of seven major regulations the FDA must implement as a part of the food safety law, which responded to a series of high-profile foodborne illness outbreaks. The LGMA believes the growers it oversees are already in compliance — and they'd like the FDA to recognize their certification as equal to its own. Other groups with similar goals are watching to see what the agency will allow, despite concern in some quarters that regulators could get too cozy with industry.
"We don't want exemptions. We don't have any opposition to the rules they are putting in place," Horsfall said. "We're just trying to show them that as an industry, we've already put a program together."
The new rules for produce will require training in safety and hygiene for anybody who handles produce, and will set new standards for testing water and treating soil. The LGMA standards are specifically optimized for growing leafy greens grown in California and appear to satisfy or exceed what the FDA will require.
To read more, click HERE.