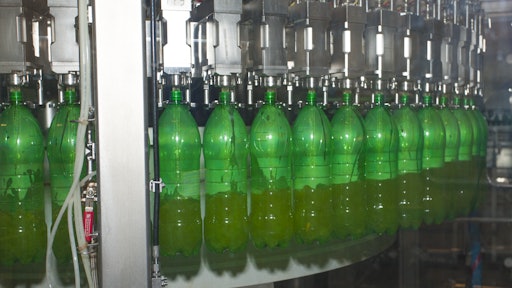 PepsiCo Inc. and Coca-Cola Hellenic Bottling Co. AG are closing one plant each in Russia, citing a plunge in the value of the Russian ruble and an unfavorable economic situation, according to The Wall Street Journal.
The two are the latest food and drink companies to cut production in Russia as the country slides into recession. In January, Danish brewer Carlsberg A/S said it would be closing two plants in Russia, and Danone Russia said it would consider closing some of its dairy plants should the economic situation worsen.
PepsiCo said Monday it would close its Ramenskoe juice facility near Moscow in June. Some assembly lines will be transferred to its Lebedyansky plant, southeast of Moscow.
Pepsi became a leading juice player in Russia in 2009, acquiring OAO Lebedyansky for about $2 billion. In 2011 it shelled out roughly $5.2 billion to buy OAO Wimm-Bill-Dann, a Russian dairy products and fruit-juice maker. PepsiCo had a 40 percent share of the country's juice market last year by volume, according to Euromonitor International
Russia is PepsiCo's second biggest market by revenue after the U.S., contributing about 7 percent of overall revenue. But last month PepsiCo said its Russian revenue fell 10 percent to $4.41 billion in 2014, hurt by the weaker ruble and a mid-single-digit percentage decline in beverage volumes. Snack volume also declined slightly.