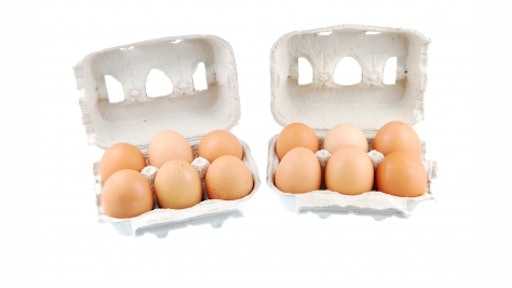 The U.S. Food and Drug Administration has issued an alert to remind exporters of food products containing eggs or egg products regulated by FDA that export certificates for these products will be issued by the U.S. Department of Agriculture's Agricultural Marketing Service (AMS) as of Nov. 10, 2014. These certificates had been previously issued by USDA's Food Safety Inspection Service (FSIS). Under a Memorandum of Understanding with FDA, AMS has the authority to provide voluntary service functions, such as issuing export certificates, for FDA-regulated egg products.
In addition to shell eggs, FDA-regulated egg products include hard boiled eggs, cooked omelets, frozen egg patties, imitation egg products, egg substitutes, noodles, cake mixes, freeze-dried products, dietary foods, dried no-bake custard mixes, egg nog mixes, acidic dressings, mayonnaise, milk and egg dip, foods containing egg extracts, French toast, sandwiches containing eggs or egg products, and balut and other similar ethnic delicacies. For more information, please refer to Information Concerning Jurisdiction Overlap for Commercial Products Regulated by Either or both FDA and USDA.
Exporters intending to export FDA-regulated egg products to a country requiring an export certificate for egg products should contact AMS using the following links:
Exporters with questions about the new process can contact USDA AMS at EV.Export@ams.usda.gov or William Stone, 202-720-3100, William.Stone@ams.usda.gov.