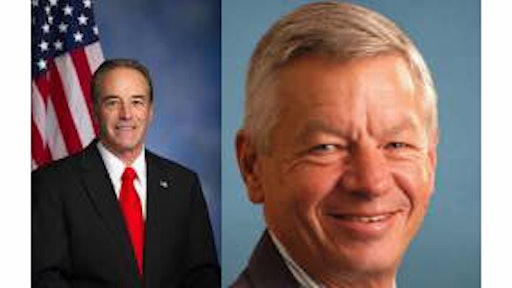 The Coalition for Safe Affordable Food applauded Rep. Chris Collins (R-NY-27) and Rep. Tom Petri (R-WI-06) for cosponsoring the bipartisan Safe and Accurate Food Labeling Act, which will establish national labeling standards for food and beverage products and eliminate the potential confusion and bureaucratic, costly red tape stemming from a 50-state patchwork of laws and regulations that could raise the could cost of food.
"American families deserve access to safe and affordable food, and this legislation will ensure that important food safety and labeling decisions are made by scientists, not political activists," said Claire Parker, spokeswoman for the Coalition for Safe Affordable Food (CFSAF).
The Safe and Accurate Food Labeling Act would prevent duplicative labeling, increased transportation costs, unnecessary product warehousing, burdensome product segregation plans and highly inefficient transportation requirements. A state-by-state patchwork of labeling laws would not advance food safety, inform consumers, or provide consistency in labeling, CFSAF claims.
Specifically, the legislation reaffirms the Food and Drug Administration (FDA) as America's sole authority on food safety and labeling requirements; requires the FDA to approve all new GMO ingredients before they are brought to market; sets a federal standard for the labeling definition of "natural;" and establishes federal standards for companies that wish to voluntarily label their products for the absence-of or presence-of GMO food ingredients.
The most influential food safety regulatory agencies and organizations around the world, including the FDA, the American Medical Association, the World Health Organization, Health Canada, the U.S. Department of Agriculture and the National Academy of Sciences, have found that GMOs are as safe as any other foods, CFSAF claims.
In addition, studies have shown that unnecessary GMO labeling would increase costs for the average family by approximately $400 per year, CFSAF claims.
CFSAF is a broad-based coalition representing the entire American agriculture food chain – from farm to fork. CFSAF is committed to increasing understanding about the science and safety of GM technology and to advocating for a federal labeling solution. For more information about the CFSAF standard, visit www.cfsaf.org.