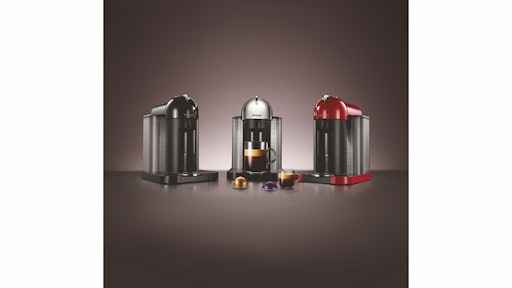 Nespresso plans to spend 500 million Swiss francs ($550 million) in the next six years in an effort to improve the environmental and social impact of Europe's biggest single-serve coffee brand.
The Nestle S.A. division's sustainability program will include 15 million francs to assist farmers in Ethiopia, Kenya and South Sudan, Nespresso said in a statement. It also plans to increase the recycling of Nespresso capsules and reduce the company's carbon footprint by 10 percent and become carbon-neutral.
Nespresso is expanding its efforts after exceeding goals set in 2009 to improve farmer welfare through sustainable coffee sourcing. The brand has faced increasing competition from lower-priced systems as well as capsules made by rivals that work in its machines.
The investment "includes securing access to the one to two percent of coffee produce in the world that meets our strict quality and taste standards," Chief Executive Officer Jean-Marc Duvoisin said in a statement. "This approach also allows us to innovate thanks to the direct relationships we build with farmers."
Nestle stopped reporting Nespresso's sales after 2011, when annual revenue was at least 3.5 billion francs.