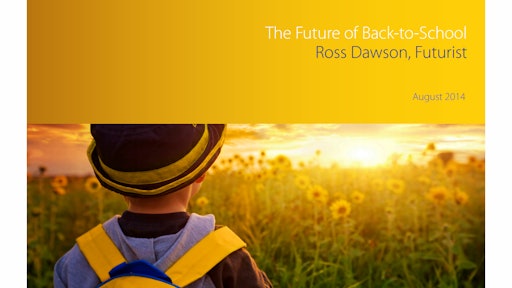 A Visa-commissioned report by futurist Ross Dawson predicts if grocers were to expand their delivery systems using crowd sourced delivery networks and drones, this could help parents alleviate some of the stress caused by school lunches, according to Canadian Grocer.
Creating a system to play on personalized diets would also be beneficial to families, says Dawson. Technology should be able to factor in preferences like cost, prep time, and dietary preferences to generate options that both children and parents can choose from.
"Rather than parents telling their children what they should eat, and the children by contrast saying what they want, the new technology can generate some options to satisfy both," said Dawson.
After the ordering process, Dawson says we will see more sophisticated options for delivery or pick up, as well as payment options. "We'll see drop off stations in a number of countries that are just as convenient as at home," says Dawson. "There's also a possibility that the groceries won't delivered to our homes at a certain regulated time – companies can use tracking to ensure it's delivered as we walk to our front door."
To read more, click HERE.