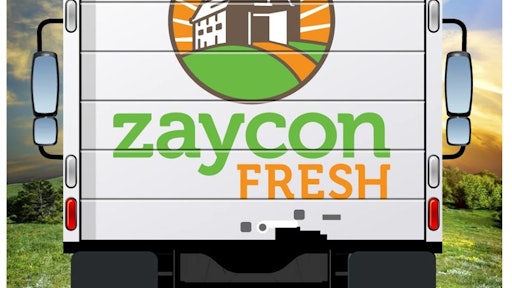 Zaycon Fresh, a Spokane Valley, Wash., company, sells meats and produce online and ships directly to consumers from the back of trucks in church parking lots across all the lower 48 states, according to The Yakima Herald in Yakima, Wash.
The 5-year-old firm, started by an out-of-work mortgage broker and some family and friends, has capitalized on consumers' growing desire for convenience, buying direct and reaping the savings from bulk purchasing.
The company in a way is combining the allure of Costco, drive-thru ease and farmers markets into one experience.
Simple in concept, though tricky in logistics, Zaycon maintains a fleet of 35 trucks around the nation delivering to more than 1,000 locations, relying on their own proprietary software to manage purchases, sales, routes and delivery schedules — all from the drivers' hand-held tablets.
Customers go to the Zaycon website ­— zayconfresh.com — to order meats or vegetables in prepackaged bulk boxes and select from a few prescheduled delivery points, usually church or community center parking lots.
The company's runaway sales leader is chicken, but turkey, beef, bacon and other choices are offered.
To read more, click HERE.