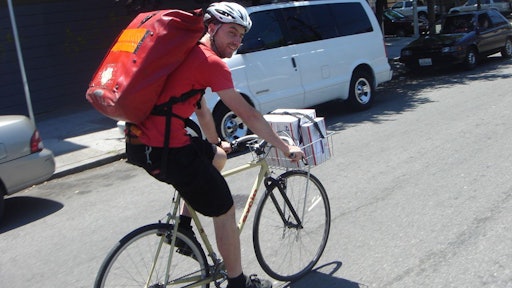 Instead of using vans to run their delivery scheme, the Whole Foods store on Third & 3rd in Brooklyn, N.Y. — which already features impressive sustainability credentials including climate-friendly refrigeration, solar arrays and wind turbines, and a rooftop farm — has partnered with cargo bike specialists People's Cargo to develop custom-built, electric assist delivery bikes complete with cooler and solar panel for recharging, according to Treehugger.com, a media outlet dedicated to driving sustainability mainstream.
The report notes the German government's backing for bike-delivery has shown cargo bikes represent an ideal transportation tool for many urban businesses, replacing vans that are as inefficient as they are space-consuming. And because they are on the road day in and day out, they also provide a highly visible billboard for the utilitarian benefits of bike culture.
To read more, click HERE.