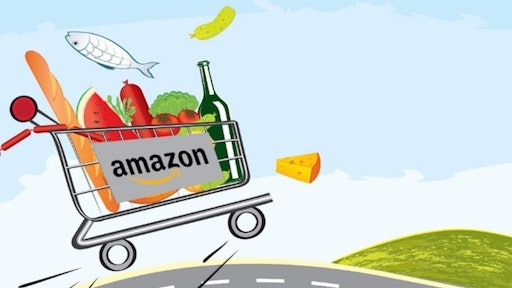 Amazon Prime subscribers in Austin, Dallas, Virginia Beach and Cincinnati can now purchase groceries from Whole Foods and have them delivered within two hours. Prime members can also pay an extra $7.99 to have their groceries delivered in less than an hour.
The grocery-delivery business continues to expand after Amazon purchased Whole Foods last year. Major retailers like Walmart and Target are attempting to dive into the grocery-delivery industry as well, but not with much luck.
Grocery deliver continues to be a challenge for many businesses due to logistical and practical reasons. Grocery stores aren't warehouses, so they don't have an access of stock to go out to their customers. They are also facing challenges in delivering products that are meant to stay cold, such as frozen food and meats.
Since Amazon Prime members get free shipping, it creates a new challenge for retailers attempting to break into the business. Nearly 90 million Americans are Amazon Prime members, and retailers are having a hard time competing with that figure.
To read the full original article, please click here.