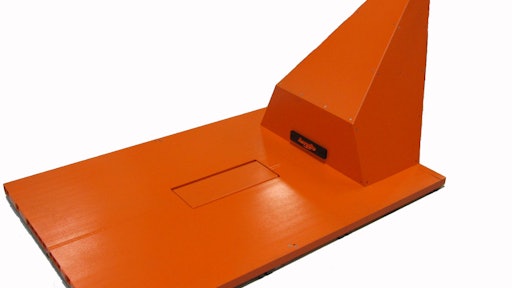 Seattle WA: A new concept in material handling, the LoadRunner makes it safe for one operator to easily move loads up to 2,500 lbs. on air.
The LoadRunner utilizes on-board compressed air to 'float' the load across the floor. This movement method reduces friction, requiring a mere fraction of the normal operator effort to move the load. The LoadRunner effectively assists or replaces traditional material handling equipment including hand trucks, pallet jacks and forklifts.
Completely self-contained, the unit features a low profile deck design with a 2" insertion height and intuitive throttle-style fingertip controls. LoadRunner is quiet and emission-free; ideally suited for manufacturing, cleanrooms, assembly, testing, and warehouse applications requiring redundant and recurring load movement.