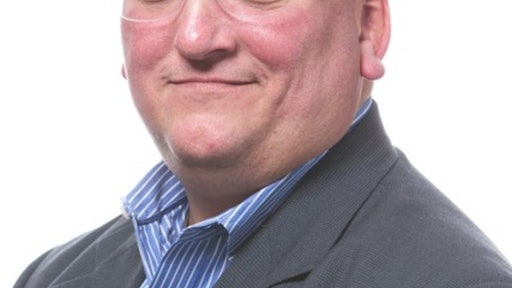 The modern day food and beverage supply chain consists of many pieces or links. It is a complex combination of parts that can put food products at risk of contamination or compromise their integrity. That is why when a product is compromised or deemed at risk, and a recall is initiated, the investigation usually starts within the supply chain.
It seems like there are more product recalls now than ever. Some were for actual contaminated products, while others were for precautionary measures. Regardless of the issue, every aspect of the supply chain needs to be analyzed. The supply chain can be the roadmap to follow to determine the source of the problem.
For this process to work well, information needs to be accessible from all points. If supply chain processes are not connected from the beginning to the end you will have a bumpy road. Product integrity issues can be caused by many factors, but can be monitored in the connected supply chain. The critical factors are:
Ingredients – Any meat, vegetable, spice, water, liquid or agriculture product that goes into making the work-in-process or finished product
Materials – Packaging materials such as boxes, wrappers, films, cartons, cases
Physical Environment – Storage locations for all ingredients and materials, WIP storage, finished product storage, work centers and production equipment, physical plant and warehouse facilities
Storage Containers – Totes, bins, boxes, vats, etc.
Transportation Vessels – Trucks, ships, rail cars, tankers, etc.
People – Any human that can have physical contact with ingredients, packaging materials, work-in-process products and finished goods
These are just the major factors, or touch points, and they can all be found in the value (supply) chain.
Food and Beverage manufacturers have been putting lot numbers on products for years. Government food regulation agencies have required it in most developed countries for some time. However, a serial number on a finished product is just the beginning and it does not ensure that if a recall happens that the process will be able to ascertain where the actual problem occurred. The food industry is beginning to embrace Industry 4.0, but it has been slow to adopt new technologies. The good news is that technology now exists that can assist in not only connecting the supply chain, but in making it possible for the recall process to be effective, accurate and in compliance with regulations. Technology is a huge factor, however, it needs to be combined with the correct processes. There are a number of critical supply chain processes that need to be in place and synchronized to achieve the goal of connecting the supply chain to effectively manage the recall process. These include:
Process and Value Chain Mapping
Inventory Traceability and Tracking
Customer Communication
Distribution Communication
Operational and Manufacturing Communication
Supplier Communication
Quality and Safety Documentation
Material Storage Process
These factors all fall within the realm of a connected and sustainable supply chain, giving manufacturers the ability to locate where a compromise in the chain might have occurred. There are, in essence, two supply chains that have to operate succinctly together: the physical supply chain, consisting of all levels of materials, and the digital supply chain, which includes all data about products, movement and quality specifics as well as inventory tracking information.
Recalls will happen. It is a fact. Even with the best quality and safety practices in place, there will be times when a recall will be necessary either as a result of a contamination or as a precaution. The companies that can respond to a recall quickly, efficiently and thoroughly and minimize the negative impact on the consumer and the business will be the ones that will avoid long-term issues.
A quick response starts and ends with traceability and communication through the supply chain. Traceability manages all areas of responsibility from social, environmental, quality and regulatory compliance. It is the only way to accurately know where inventory is located at all times and to determine if that inventory is being stored and moved within the proper guidelines to minimize compromises of any kind.
Communication is critical to the connected supply chain. There are different types of communication including physical and electronic documentation that can provide all the necessary information about storage parameters, movement specifications and product attributes. Communication must flow freely between all players in the supply chain, from customer, distributor and manufacturing through suppliers and beyond. Suppliers may not be the root suppliers of ingredients and materials, so manufacturers need to have insight into the suppliers of their sources as well. Remember, anything can compromise the integrity of a food product, so all potential sources of quality breeches along the way and any ingredient and any person involved in that path needs to be tracked.
The connected supply chain that provides complete traceability and serialization from the point of receiving of the materials along with their origins through the manufacturing process and then the distribution process is key to minimizing the effects of recalls when they occur. An effective and agile enterprise is one that can solve problems before they happen or has the ability to implement the necessary means to quell or mitigate them quickly when they do. A connected physical and digital supply chain is the place to start.