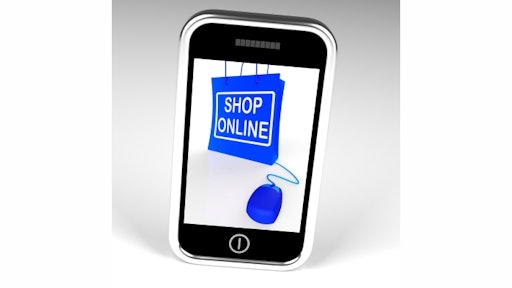 One of the biggest challenges retailers are struggling with today is e-commerce. Many of the nation's top name retailers are assessing their recent Black Friday/Cyber Monday performances. Most are struggling to determine how consumers want to receive their online orders – do they want to have them delivered, do they want to pick them up and save on the delivery cost, do they want both options?
Understanding what customers want is a big challenge. Retailers also need to know how they can economically deliver the goods if customers want same-day delivery. There are plenty of questions that retailers need to answer, and they need the expertise of their supply chain to get these answers.
I noted in this space last week that Cyber Monday bypassed the f&b sector, and that this wasn't bad news for f&b since e-commerce sales have so far proven highly problematic for many retailers. While this is true, it doesn't mean that e-commerce is not important for the f&b sector.
Many people in the food and beverage industries I have spoken with recently think the e-commerce challenge is less pressing for them than other retailers since e-commerce plays a very small role in f&b purchases. The thinking here holds that the hard goods retailers will suffer through the challenges of understanding the e-commerce supply before e-commerce becomes a big part of f&b retailing. This thinking could prove to be short sighted for f&b retailers.
A report in today's Business Insider notes that groceries are the biggest untapped opportunity for e-commerce. The report claims that while only 1 percent of groceries are purchased online at present, the online grocery market will witness a 21 percent compound annual growth rate from 2013 through 2018, outpacing other product categories.
All retailers – food and non-food – have to address the delivery challenges. An article in the November/December Food Logistics on f&b e-commerce will examine how f&b retailers are examining the delivery choices– home delivery, in-store pickup, delivery to a "locker" site, and a combination of these options.
Today's Wall Street Journal reports that before retailers can introduce home delivery, they need to first provide in-store pickup. The article notes there is now an acronym for this "buy online pick up in store" – BOPIS. The article also notes that executing same-day delivery requires having a precise, real-time view of the merchandise in stock and training employees how to find and deliver orders.
Food and beverage retailers have just as much to gain or lose from e-commerce as hard good retailers. The in-store pick up gives retailers an opportunity to snag additional sales when the customer picks up their online order. The ability to execute online orders gives a chance to improve customer loyalty.
The f&b industry certainly has its own unique issues relating to e-commerce, such as freshness, higher susceptibility to damage and exceptionally low profit margins compared to other packaged goods. Like other retailers, f&b retailers need to understand the most effective e-commerce business practices before investing heavily in e-commerce.
Retailers who are conducting these tests are discovering new ways to improve customer relationships.
The e-commerce could well bring the biggest change in grocery retailing in 90 years, Business Insider notes.