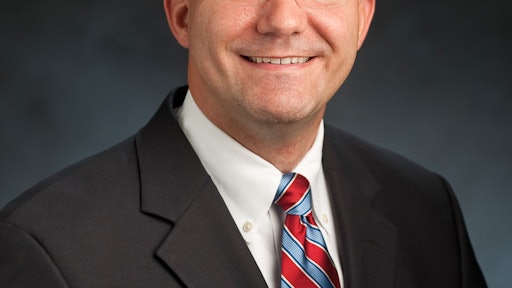 For the first time since the passage of the Food Safety Modernization Act (FSMA), the U.S. Food and Drug Administration (FDA) recently exercised its authority and shut down operations at a peanut processing plant suspected of producing unsafe food.
Before the food safety law was enacted, the FDA would have had to go to court to suspend a company's registration.
But despite this latest effort by the agency to take action against repeat offenders, this new authority wasn't used for well over a year after FSMA was passed. In fact, none of the major regulations mandated by the food safety law have been released in their provisional form. Even a lawsuit filed against FDA by the Center for Food Safety and the Center for Environmental Health fell short in its attempt to get the ball rolling.
It took the agency almost two years to use the power it was granted when the FSMA was signed into law by President Barack Obama on January 4, 2011. It's a milestone that could be the watershed moment for the implementation of what was once referred to as "sweeping reform" designed to modernize our food safety system.
What's next?
It's a new ball game and food producers and manufacturers must take this as a warning sign of things to come. Those within the industry should not be surprised if FDA decides to further flex its regulatory muscle by exercising its mandatory recall authority.
And with the presidential election behind us, food safety advocates feel confident that full implementation of the FSMA is just around the corner.
The FDA has a few major hurdles to clear before its staunchest critics will be satisfied. The FSMA outlined four major regulations including increased controls on imported foods, improved systems to prevent contamination of fresh produce, a process to conduct more frequent facility inspections, and strict regulations for facilities that produce packaged foods and animal feed.
What does this have to do with logistics?
While no interim rules have been released for consideration, there are a few underlying components we can expect to see woven throughout these new rules. One of which is the development of a comprehensive product tracing system.
According to FDA, "a product tracing system involves documenting the production and distribution chain of products so that in the case of an outbreak or evidence of contaminated food, a product can be traced back to a common source or forward through distribution channels."
Sounds simple enough, right? In fact, many companies already have systems like this in place.
But will it be robust enough to meet FDA's criteria?
We can expect FDA to be looking for companies to have the logistical capabilities in place to trace every product from seed to harvest to point-of-sale. That goes for every ear of corn sold fresh in its natural form; every kernel available at salad bars in grocery stores and food markets, or sold canned or frozen; and each harvest selected to make corn syrup used as an ingredient in a number of cereals, candies or processed foods.
In the future, a company must be able to provide a list of every seed planted, supplies or ingredients used, who supplied them, where they originated, where the product went and who received it – all at a moment's notice.
It's an immense burden, but there is a silver lining. It will make your life a lot easier down the road should you ever need to manage a recall event.
Where do we go from here?
Even after provisional rules are released and primed for full implementation, FDA, like food companies small and large, will still struggle with the immensity of the task – both in terms of the human resources and financial capital needed. But that doesn't mean you should take the new regulations lightly or wait to plan for them until just before they are enacted.
FDA still has mandatory recall authority and can shutter your facilities at a moment's notice. And recent events warn us that the agency is not afraid to do just that. While you look ahead and plan for what future regulations have in store for your business, don't forget to test your recall plans and keep a close eye on internal food safety practices.
It is more important now than ever before that you effectively prepare your staff on proper recall procedures and keep them up to speed on current and upcoming federal regulations. While mistakes happen that can trigger a recall event, it is how a company manages and responds to a recall that can determine whether FDA takes further action.
That's why understanding the regulatory landscape and your corporate recall management plan is so critical to survival in this new regulatory era. It can mean the difference between keeping your business' doors open and having your registration suspended.