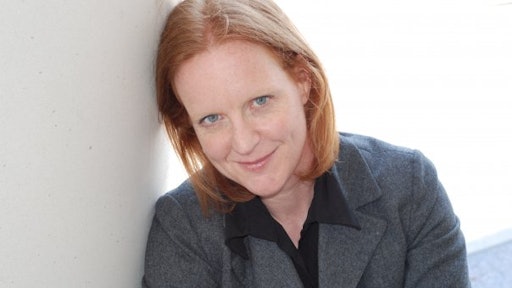 "We used to have only a few employees who were specialized in food recall, but we like to go on vacation, too!" says Lindsay Palmer, supply chain coordinator at Sahale Snacks based in Seattle, WA.
That bottleneck got resolved when the food processor got a new enterprise resource planning (ERP) system that features recall and traceability functionality. "Now anyone in our company can type in a lot number and hit the 'trace' button," Palmer says. "Product traceability and recall functionality was one of the top priorities in our selection of an ERP vendor."
The requirement for traceability is often at the top of the list of criteria when food processors and distributors are looking for ERP software. They may have product tracing systems in place, but not necessarily precise enough to pinpoint a product's movement forwards and backwards on the supply chain, or recording enough information.
"Lot tracking capabilities drove us to look for a new system," says Todd Wallin, general manager, Ellison Bakery based in Fort Wayne, IN. "We were previously on an IBM AS400 platform, and we needed to be able to provide our customers with more data on our products." They switched to an ERP system with rich food industry-specific functionality, including traceability and recall.
The management team at the world's largest dry mustard miller also says "the key driver for choosing our ERP system was the need to control and track inventory in detail by item, lot code and location." Kris Wiens, controller at G.S. Dunn, notes that "we had increasing pressure from our customers for better product recall and traceability capabilities to meet more stringent food safety standards."
Prevention-and-Proof Approach to Food Safety
A holistic view of food safety now incorporates prevention-and-proof (as well as the traditional record-and-response approach). To this end, optimal features in food software include:
Built-in quality procedures that can enforce quality audits at various stages of material movement, from receiving through to shipping. All relevant QC test data is recorded and retained permanently.
When procedures for traceability and recall are automated via business software, the benefits exceed the time freed up for supply chain employees who were wholly tasked with traceability. A food-specific ERP system results in cutting costs, improving efficiencies, and an overall positive contribution to the bottom line.
Inventory picking based on "first expiry-first out" principals. Inventory expiry analysis to show raw materials and finished goods that are expired, or nearing expiration, to help enforce rules from customers.
Tracking the allergens and nutrients in each item, and comparing those nutrients against the government's recommended values. Samples data recorded and retained permanently.
Dates of receiving, movement, transfers, picking, staging and production recorded.
Lot number changes recorded as the product is produced; while tracking each lot number of stated ingredients.
Finished goods shipment data recorded, including: lot number and packaging, name, address, phone number, transportation carrier, bill of lading number, mode of transportation, date of delivery and COA.
A complaint management system for handling, investigating and resolving complaints.