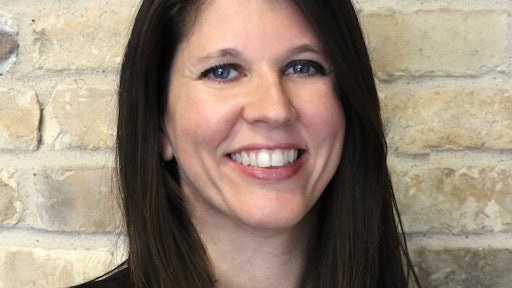 It's March 12. I'm sitting in an airport, following MODEX 2020. The Coronavirus disease (COVID-19) was all anyone could talk about on—and off—the tradeshow floor. But, I'm just now starting to feel it in the air. The panic, the fear, the strange looks after someone slightly coughs.
My phone keeps buzzing with notifications of jaw-dropping cancellations—NCAA, NBA, MLB and more.
Then, the emails from my kids' schools come in, informing parents of school cancellations.
But, the anxiety about what's to come and what to do next doesn't really start to settle in until after I'm home, unpacked and at the grocery story.
Now, we all know what happens from here. The hordes of people stocking up on toilet paper. The empty frozen food aisles. The lines that mimic Black Friday.
Meanwhile, more and more companies begin to hunker down. For some, this means, more time at home with your kids. For others, it means scrambling for childcare while working at a hospital delivering babies.
Regardless of how this pandemic affects your normal daily life, this "New Normal" means companies have had to reconfigure their internal supply chain networks.
So, how do companies conduct business as usual amid a global pandemic such as COVID-19? How do grocery supply chains remain strong when companies are forced to re-assess their headcount and potentially put workers at risk of contracting COVID-19? How do cold food and beverage processors build in extra hours to keep up with increased demand?
"The grocery supply chain is not going to shut down," according to Doug Baker, vice president of industry relations for the FMI – the Food Marketing Institute, Arlington, Va. "Manufacturers have also started allocating goods, so they can ensure equal distribution across the country."
Case in point: FMI and the International Foodservice Distributors Association (IFDA), McLean, Va., formed a partnership that provides excess capacity (products, transportation services, warehousing services) to food retailers and wholesalers that require additional resources to fulfill needs at grocery stores.
Amazon, Target, Jewel-Osco and more announced plans to hire hundreds—and even thousands—of new workers in order to keep up with demand.
But, the impact of COVID-19 is both global and unpredictable, and the supply chain shock it's causing will most definitely and substantially cut into the worldwide manufacturing revenue, according to a study presented by ABI Research.
"To mitigate supply chain risks, manufacturers should not only not source components from a single supplier, but also shouldn't source from suppliers in a single location," says Michael Larner, principal analyst at ABI Research. "Investments in robotics or IoT sensors and the like assume that assembly lines receive a steady flow of raw materials. COVID-19 demonstrates that manufacturers need to be as focused on their supplier's capabilities as they are on their factory floor."
The New Normal also means grocery retailers have had to expand their direct-to-consumer channel, consumers revamped the way they grocery shop and traditional dine-in restaurants implemented carry-out and delivery options. Grubhub, Uber Eats, Amazon and more are waving delivery fees and donating money and meals to those on the front-lines of this outbreak.
It's hard to tell how much of a long-term impact COVID-19 will have on food supply chains, but people will always need to eat.
And, as long as food supply chains remain strong, businesses will adapt to the New Normal, even during a global pandemic.