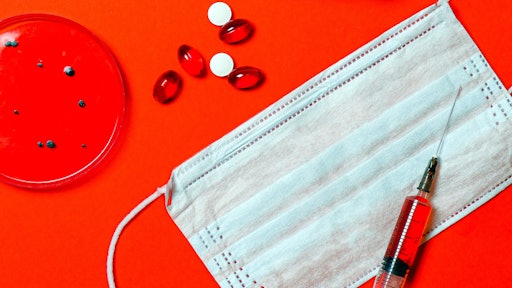 Pexels
On January 30, 2020, the International Health Regulations Emergency Committee of the World Health Organization (WHO) declared the Coronavirus disease (COVID-19) outbreak a public health emergency of international concern.
Originating in China, the virus has spread to at least 75 other countries, including the United States. At the time of this publication, 170,000 cases have been confirmed, with more than 6,500 fatalities — more than what was originally predicted. The WHO has since declared the outbreak as a pandemic on March 11, 2020.
While big-named companies like Target and Walmart have yet to report any damage to their supply chains because of the outbreak, however, it is inevitable that it will as countries begin to place strict travel restrictions.
The city of Wuhan - a major industrial and transport hub in China - has been placed on quarantine since Jan. 23 to help prevent the spread of the virus, lowering imports for the incoming months.
Disruptions to inbound and outbound air cargo shipments, trucking and rail cargo services, and port congestion near Wuhan will persist as the outbreak continues. According to Resilience360, regional lockdown has already impacted logistics operations that rely on access to highways to carry goods into and out of the region.
"February is historically a slow month for imports because of Lunar New Year and the lull between retailers' holiday season and summer, but this is an unusual situation," NRF vice president for supply chain and customs policy Jonathan Gold says. "Many Chinese factories have already stayed closed longer than usual, and we don't know how soon they will reopen. U.S. retailers were already beginning to shift some sourcing to other countries because of the trade war, but if shutdowns continue, we could see an impact on supply chains."
Italy, South Korea, Iran and Israel have also placed travel bans in order to help prevent the spread of the virus. In addition, the United States have restricted travel to Europe and the United Kingdom, while Canada has shut down its border to most foreigners.
From a logistics standpoint, the biggest strain has been on limited capacity through hubs in China, including the aviation sector suspending flights. There has been an increase and prolonged closure of hubs, which has essentially declined the capacity to zero.
"We have seen that in the way that it's spreading across into different hubs where we see alternative routes to be overly burdened, such as the rail system," says Koray Köse of Gartner. "Now with the crisis and the hubs being closed and product movements are still active to some extent, but not necessarily from those regions, will become crowded and impacted. This means that there's an additional strain on the overall network to move material."
Despite the closures, there has been an uptick in demand for certain products as consumers begin stockpiling in case the outbreak continues.
According to meal planning service eMeals there has been an uptick in:
Chicken noodle soup (+37%)
Hand sanitizer (+65%)
Disinfecting Wipes: (+353%)
Clorox Branded Products (+22%)
Ibuprofen (+236%)
Cold & Flu medications (+197%)
Meanwhile, the virus has temporarily halted hiring in several sectors as airlines continue to cutback on flights and large public events are being canceled or postponed. Companies like Microsoft have encouraged workers to stay at home, but this could lead to a decline in the economic activity or even layoffs. Already, the NBA, NHL, MLB and NCAA have either canceled or postponed their seasons because of the virus, leaving thousands of stadium employees without jobs.
"You see white and blue collar labor being affected. It's not just about having difficulties in rehiring, but it's also about being able to keep your staff healthy and safe," Kose says. "We want to prevent spread, but we also want to balance productivity and make staffs feel safe. If someone gets infected, then you'll have to rehire, retrain and then experience a recovery period that impacts your productivity and a shutdown."