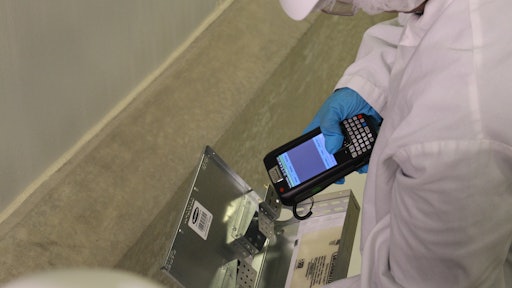 Are we prepared for the Food Safety Modernization Act (FSMA)? What should we feel confident about, and where are the gaps? Those were the questions I wanted answered as I started to work on this special edition devoted to this landmark legislation.
The idea is to provide an informal, yet candid glimpse into how our industry is responding to the FSMA. I believe this is valuable—and necessary. While most of us have invested considerable time and resources in educating ourselves and our organizations about the FSMA by staying on top of the Food and Drug Administration's (FDA) rulemaking process and reading in-depth legal analysis, there also is value in simply learning from others to see how they are navigating this new era in food safety.
Below you'll find the responses I received to a handful of FSMA-related questions I posed.
Q: What is your company's role in the food supply chain, and how has the FSMA affected your strategy and operations? How has it affected your customers?
"When we're transporting food products for our customers, we're following the tenets of FSMA," emphasizes Tom Scollard, vice president dedicated contract carriage, Penske Logistics. That typically includes transporting products from manufacturers to distribution centers and to the retail point-of-sale, he says, adding, "Penske Logistics advises our customers on good distribution practices and works closely with them to ensure they always remain within compliance. Advances in technology in the areas of telematics have made compliance easier, with the ease of monitoring trailer temperatures, serving as a good example."
Patricia Hottel, technical director of McCloud Services, says that as a pest management provider, the company plays a role in FSMA compliance from the standpoint of reducing the risks of pests to food safety.
It also stayed ahead of the curve by making sure its pest management programs were FSMA-compliant before the legislation was enacted.
Since then, McCloud has continued to strengthen its programs to align with the FSMA, she says, "mainly in terms of language, documentation and staff training, which has been completed and continues to be examined for improvements."
For example, "Documentation regarding competency of those performing risk analysis is now included in the client documentation information on file at the client's site. We are continually looking at ways to strengthen the format of documentation for risk analysis and preventative controls compliance. We have also seen an increase in requests from our clients for training of their staff members in pests and the risks they present to food safety. Training services is something that we can provide and find mutually beneficial," says Hottel.
BOLT System's Jerry Robertson, chief technology officer, says: "We track freight as the first element of our hosted fleet management software. We believe it is our responsibility to enable our food distribution customers to electronically record and document aspects of their work governed by FSMA restrictions and their shippers' cargo handling specifications."
According to Robertson, "When we started developing our fleet management system more than 10 years ago, we worked on providing our fleet customers the ability to monitor and track cargo and provide that information to their shippers in real time while it's in transit. Since shippers are ultimately responsible for their products throughout the entire supply chain, we knew they would require carriers to provide information on cargo conditions in transit, or risk losing their business to those who can."
He adds that, "Long before FSMA went into effect, we saw cargo monitoring and tracking capabilities as being mission-critical for food distributors and other transportation companies." Robertson says he also saw that more shippers began requiring greater visibility into their supply chain.
"So, when FSMA was enacted, our system provided customers the capability to manage not only temperature requirements, but also all elements relative to food safety," he says. As for the major impact of the FSMA on BOLT System's customers, "it has been developing a process by which all metrics from any past shipment are routinely captured, recorded and reported.
"While our fleet management system provides them those capabilities, our customers must still ensure their drivers, managers, dispatchers and office support staff are well versed in how to meet the new FSMA regulations with those capabilities," says Robertson.
Q: From your perspective, what is the level of preparedness for the various aspects of the FSMA, particularly the Sanitary Transportation of Food (STF) regulation, which is set to become enforceable April 6?
Penske Logistics' Scollard says the company's customers are "very prepared" for the STF regulation. "In both the past and present, we've followed good processes and procedures, so complying with this new regulation wasn't difficult for our company. Most of our work with our customers involves the transportation of food products to the store, so there are parts of the new regulation that did not strongly pertain to the dedicated contract carriage services we currently provide to our customers."
Robertson at BOLT System says, "It's important to remember that the Sanitary Transportation of Food regulation has two deadlines—one for large carriers with revenues in excess of $27.5 million and private fleets with more than 500 employees, (which is April 6 of this year), and another for smaller fleets, (which is April 6 of next year)."
He thinks most food carriers and private fleets already were well aware and prepared to meet the sanitary transportation regulations long before the April 6 deadline. "That's because the FSMA also required shippers and warehouses to have food safety plans drawn up earlier this year, identifying the steps and procedures they will take to ensure the integrity of their manufacturing, processing and storage facilities. As part of those safety plans, they were also required to identify what steps will be taken to secure their transportation operations and provide them to their carriers."
However, "Smaller carriers and private fleets, who have yet to discuss sanitary transportation compliance with their shippers, might want to take a more proactive approach," notes Robertson.
"We've found that carriers and private fleets both large and small can be surprised to learn they may have to replace the refrigeration units on their trailers and van bodies much sooner than they expected. If their van bodies or trailers have separate compartments for refrigerated and frozen items, the refrigeration units on their trailers may not be able to monitor each compartment," he says. "Accelerating their replacement schedule may be unavoidable as noncompliance could result in the loss of an entire shipment if an enforcement officer takes a reading in the middle of the van or trailer and finds a higher temperature than allowed. When replacing those refrigeration units, food distributors will also want to be sure that they can communicate with their fleet management systems."
BOLT System advises food carriers to meet with their shippers, and private fleets to meet with other company managers, to establish procedures for capturing information on cargo conditions in transit required by FSMA regulations. "Fleet managers should then examine their current equipment and dispatch software to make sure they can generate the required reports under the new federal rules," says Robertson.
Q: Have the costs of compliance with the FSMA been in line with what your company and your customers anticipated?
"Yes," says Penske Logistics' Scollard, adding that, "We haven't seen many of our customers asking for enhanced tools. We understand that it is the shippers,' or the food manufacturers' and distributors,' responsibility to put processes in place to protect the food. They certainly have the right to be very stringent in their requirements. A good example of this is when customers request real-time temperature updates for their products when they're in transit—the frequency of updates and record keeping has not been a burden."
McCloud Services' Hottel also reports that costs have been in line with expectations.
Q: For industry leaders, compliance and preparedness with the FSMA has become a competitive differentiator, and one that is touted to customers and the end consumer. Does your company actively promote its ability to support food safety? How important is this to your customers? To the broader marketplace?
"Penske Logistics is absolutely a process-driven company, and we're built on supporting customer requirements," says Scollard. "We like to promote the quality and cleanliness of our trucks, and we consider our high level adherence to food safety best practices to be a market leader. Our customers represent some of the most valuable brands in the world, and we share their desires to ensure the highest levels of food safety best practices."
McCloud Services' Hottel says: "We promote our company's emphasis on food safety to our clients. Our employees are trained on the general aspects of food safety in addition to the role pest management plays. We believe it is important for our employees, as contractors who service food plants, to know all potential routes of food contamination and prevention; this is consistent with GMPs."
As part of the company's continuing education, "all our employees attend a McCloud sponsored Pest Invasion Food Safety Seminar that is open to the public and generates over 350 attendees," adds Hottel. "Top food safety professionals are present at this all-day seminar, which covers important and timely food safety topics related to pests, including FSMA; public health importance; and FDA regulations, foodborne illness and security. The knowledge gained through our educational programs can help ensure compliance as contractors when we service food facilities. We can also assist clients with their food safety program development and implementation."
Robertson says that BOLT System has just begun to promote its capabilities to assist in meeting the requirements. "We stress to our customers how we built our fleet management system with many of the things that can help bring them into compliance," he adds.
Yet, among its food distribution customers, Robertson says BOLT Systems has found that regulatory compliance is not their only concern. "They well remember the negative public perceptions resulting from the 2012 E-coli contamination that struck Sunland, once the nation's largest producers of organic peanut butter; the 2015 E-coli, salmonella and norovirus outbreaks at a leading Mexican restaurant chain; and the 2015 Listeria contamination at a leading ice cream producer," he explains. "They know that poor sanitary transportation compliance can only contribute to food safety issues that can have devastating impacts on their business."
In that respect, "Our customers, particularly those who haul food, understand food safety will be crucial as the penalties for ignorance cannot only come from the federal government, but also from consumers, who can be far less forgiving," says Robertson.
Q: Have there been any unintended consequences—for better or worse—that your company has encountered as you have worked to comply with the FSMA?
"The overall capabilities of technology in 2017 have really improved food safety in the marketplace," says Penske Logistics' Scollard. "With better technology and increased competition, that's helped make food safety technology better and more affordable."