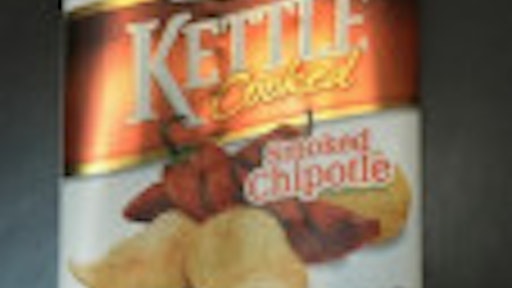 A nationwide recall of chipotle-flavored potato chips has been issued by Herr Foods Inc.
The chips sold under two brands—Herr's and Peddler's Pantry—are being pulled form shelves because a powdered milk ingredient in the seasoning could be contaminated with Salmonella. The chips are sold in individual bags that are gold, white and brown.
Because of the long shelf life of the chips, there is concern that consumers may have them in their homes. Consumers can identify the recalled chips by looking for the following information on the packaging. The lot number is on the front in the upper right-hand corner. The UPC number is on the back at the lower right-hand corner.
Since Dec. 7, more than a dozen companies have recalled a wide variety of food products, from macaroni and cheese to frozen cream puffs, because of potentially contaminated powdered milk ingredients.
Anyone who has consumed any of the recalled products and developed symptoms of Salmonella infection should seek medical attention and tell their doctors about the possible exposure to the pathogen.
Food contaminated with Salmonella may not look or smell spoiled but can still make you sick. Young children, pregnant women, the elderly and people with weakened immune systems may contract serious and sometimes deadly infections.
Healthy people may experience short-term symptoms such as fever, headache, vomiting, nausea, abdominal cramps and diarrhea. Long-term complications may include severe arthritis.
For more information and list of related recalls, read the original article here.