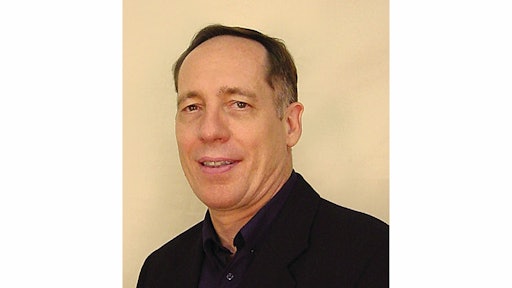 The globalization of the supply chain has made food accessible to more people than at any time in human history. No one sees this as anything but positive.
But as a result, the supply chain bears more responsibility for the safety of the world's food supply. The cold chain in particular has expanded, with cold warehouse capacity proliferating worldwide.
The food industry takes safety very seriously and invests millions of dollars a year studying ways to improve food safety and work with government in this effort. Safety practices have improved over the years and companies that produce and transport food have introduced more comprehensive procedures, such as the FDA's Hazard Analysis & Critical Control Points (HAACP).
But the globalization of the supply chain has created the need for still better controls.
Safety challenges continue
Five people in Australia were recently sickened with Hepatitis A virus by frozen berries from China. The frozen berries were repackaged by a company in Australia and distributed to supermarkets. Health officials said the contamination had been traced back to the source of the berries in China.
Here in the U.S., a Chicago, Ill., a manufacturer recently had to recall approximately 8,856 pounds of chicken tamales because they were not produced under a fully-implemented HACCP plan.
The number of food recalls issued by U.S. Department of Agriculture's Food Safety and Inspection Service increased in 2014 over the prior year; 94 recalls were issued, compared to 75 in 2013. Stericycle Expert Solutions, a waste solutions provider that tracks recalls, reported that in Q4 of 2014, the number of FDA recalls declined, but the amount of affected units posted a whopping 142 percent gain over Q3. The USDA, meanwhile, reported a 48 percent jump in meat, poultry or processed egg products over Q3.
Clearly there is work to be done on the food safety front.
Enter the FDA's Food Safety Modernization Act (FSMA), the most significant overhaul of food regulations in seven decades. For the first time, FDA has a legislative mandate to require comprehensive, preventive-based controls across the food supply chain. The FSMA applies not only to food processors but all supply chain players. When FSMA becomes fully implemented, more players in the supply chain will be required to follow stricter rules.
One of the biggest changes under FSMA has to do with temperature control during food transport. Experts note the Sanitary Transportation of Human and Animal Food rule under FSMA marks the most aggressive plan ever for the nation's cold chain.
Temp control takes center stage
Many shippers are hoping the FDA will be flexible in its temperature monitoring requirements, based on comments submitted to the FDA.
Barbara Rasco, Ph.D., director of the School of Food Science at Washington State University and the University of Idaho, says requirements will be more extensive, and there will also be more training needed. Temperature checking of food while in transit will definitely be stricter.
The supply chain doesn't have to wait for the FSMA rules to be finalized to do its part to improve food safety. One of the best things about the proposed regulations is that they do not mandate a "prescriptive" approach to meeting safety goals. Jorge Hernandez, US Foods senior vice president for food safety and quality assurance, says companies can look to food safety and quality programs that make sense for their business and then get their business and programs certified by an independent company.
In researching this month's article on traceability, Food Logistics uncovered numerous hardware and software tools companies have come out with to improve temperature and quality monitoring.
Temperature monitors use a variety of methods for downloading data via the Internet, says Jeff Leshuk, vice president of strategic marketing and business development for food at Sensitech Inc., which makes temperature monitoring systems. These include USB interfaces that connect to a PC; short- and medium-range radio frequency technologies like Wi-Fi, Bluetooth and NFC, and long-range RF technologies like cellular and satellite communications.
Globe Tracker International recently released a "smart" refrigerated container. The system combines data from the refrigeration unit with data collected from wireless sensors to report condition and security variables from both inside and outside the container.
Cooltrax's Fresh inTransit monitors Thermo King refrigeration units and provides independent temperature monitoring using wireless technology.
WAM Technologies LLC, a provider of M2M solutions for remote management of refrigerated, intermodal and other transportation assets, has released a GSM-based tracking system to monitor and control refrigerated on-board containers.
The traceability article on page XX describes both temperature and humidity monitoring solutions from companies such as Carlisle Technologies, Infratab, LINKFRESH, Dynamic Systems Inc., Park City Group, AFS Technologies, Redline Solutions, Roambee, PakSense and Onset.
In order to balance state-of-the-art capabilities with economic realities, supply chain players have to develop long-range investment plans and partner with the best supply chain experts. But it's an exciting time to be part of the global food supply chain.