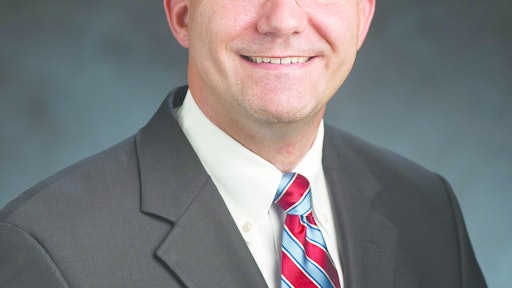 Each year, the Centers for Disease Control and Prevention (CDC) estimates 31 different pathogens cause 9.4 million foodborne illnesses in the U.S. In addition, the problem is on the rise: According to the most recent data available from the CDC, hundreds more consumers become ill from foodborne illnesses every year.
Foodborne illnesses attract the attention of media and regulators; each month, there are hundreds of articles about outbreaks of illness in online and traditional newspapers, with the largest outbreaks discussed on national news shows. In response to the threat to public health, the federal government has enacted the Food Safety Modernization Act (FSMA), which shifts the focus from reacting to a situation to prevention, with additional scrutiny and accountability on companies. As a result, food manufacturers find themselves in an operating environment where just one negative incident can quickly attract a lot of attention to their brand.
With the threat of foodborne illness increasing, it's not a matter of if your company faces a food recall—it's when a recall will occur. More than ever, food manufacturers need to consider how recalls will impact their supply chains and plan in advance. While most companies have a crisis scenario plan in place, there are important issues to consider in order to navigate today's unique business environment:
• Know your supply chain in side and out. Time and time again, when a recall strikes, companies realize that their knowledge of who sells their products is just as critical as tracking their own supply chain data. By improving food traceability through new technologies, better recordkeeping and increased data requirements, food companies can better visualize supply chains during a foodborne illness outbreak and more quickly determine the source of the problem. The ability to track source ingredients and final products can help reduce the size and span of any recall, as well as help determine who will be most affected.
• Ensure speed in a time of crisis. The impact of foodborne infections on your consumers happens at a rapid pace. Once the public is made aware of the presence of a pathogen, regular communication with consumers is vital to help people protect themselves. In addition, a quick response from a company can help minimize reputational damage and keep your brand as safe as possible.
• Have are call plan in place that is prepared for a high volume of consumer inquiries. Developing a recall plan in advance can save time, energy and money. Often, companies don't realize that they will need to be prepared to handle a high number of hits to the company Web site, as well as a high influx of calls from concerned customers. Given this surge of inquiries, you must have a plan in place to have the right number of well-trained representatives to handle questions by phone, as well as enough bandwidth to keep your Web sites and servers running.
• Test your recall plan frequently and completely. A mock recall is impactful, as it allows your team to test its recall preparedness first hand. Because food traceability is such a critical issue, it's crucial for you to have good relationships with your food supply chain partners. Recall planning and preparedness extends beyond your four walls; you need to interact with your suppliers and vendors down the line to increase the effectiveness of their recalls plans, as well as your own.
• Identify a core recall team. Part of an effective recall plan also includes identifying a recall team with dedicated personnel who are effectively trained in implementing your recall plan. A common oversight is making sure members outside of logistics are on this team. You should bring in colleagues from across the organization, including operations, communications, finance and sales. With a wide variety of recall team members, you can ensure you'll have a better perspective on the affected customer base, where the product is, and how to quickly and efficiently remove it from shelves.
Despite best efforts at prevention, the threat of a foodborne recall still exists throughout your supply chain. With increased media and government scrutiny, now is the time to prepare your company in order to meet this threat head on. It's the only way to effectively protect your consumers and your brand.