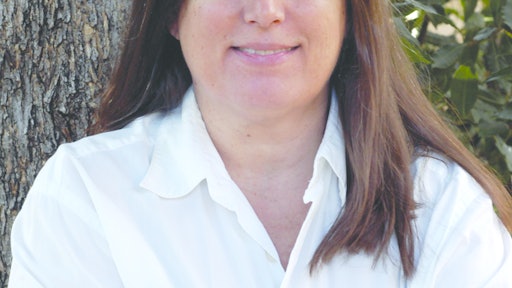 One sentiment stood out during the recent CSCMP show in Atlanta—companies are coming off a pretty good year. Our publication's team held back-to-back meetings for two days with transportation and technology executives, consultants, and others in the industry and the feedback was consistent.
What a nice turnaround from the past few years.
We're not completely out of the woods yet, of course. In California, gas prices have shot up over the $5 a gallon mark in less than a week and diesel is rising in tandem. Consumer spending remains tentative and the forecast is mixed concerning the upcoming holiday shopping season, so we're still on shaky ground and fuel prices only add to the uncertainty.
Businesses, meanwhile, are anxiously waiting for the November elections to conclude. There is a lot of stalled legislation right now and most believe that once the political landscape is sorted out the legislative process will follow suit. Two big items, the Food Safety Modernization Act and the Farm Bill, will impact our industry substantially once they're put on the front burner again. This issue features a special report on the FSMA as well as a piece on the Farm Bill, written by Kam Quarles, director of legislative affairs for McDermott Will & Emery and a member of Food Logistics' editorial advisory board.
Our cover story this month looks at the myriad ways a recall event can impact an organization. I interviewed a half dozen folks for this article and gained a deeper appreciation for the risk planning process, particularly when it comes to recalls. Damage to a company's reputation and brand can have devastating and long-term effects. And, social media compounds the need for timely and proper handling of recalls.
When a recall involves fresh fruits and vegetables, the tracking and accountability becomes so much harder to determine. Then there's the damage-control efforts and reputation rebuilding that needs to happen.
Many people remember last year's Listeria outbreak in cantaloupes that resulted in 37 deaths. I've been tracking the story since, mostly because I was interested in how and when we consumers would be convinced it's safe to eat the melons again. Who would deliver the message? What would it say?
To their credit, John Salazar, Colorado's Commissioner of Agriculture, and Gov. John Hickenlooper, have been out front and center working to restore public confidence. They met with major grocery chain executives before cantaloupe season started to ask for their support.
Farmers, meanwhile, have branded the Rocky Ford name for their cantaloupes, which have had a perfect safety record for 125 years. They have also invested $1 million to improve safety programs for processing cantaloupes.
A lot of us are getting back to business it seems.
Enjoy the read.