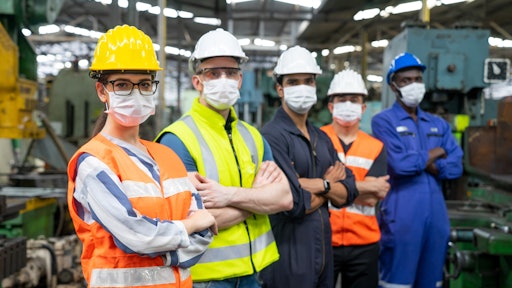 godji10 - stock.adobe.com
At a time when the supply chain industry is already faced with the labor shortage and driver shortage, now the pressures of a post-COVID-19 world are forcing many frontline workers in the United States to rethink their jobs, according to a new survey from SafetyCulture.
In fact, more than half of the frontline workforce (54%) surveyed said they would leave frontline altogether if they had the opportunity.
"It's clear that frontline workers feel like they're under increasing pressure on multiple fronts," says Kylie Uvodich, general manager, America at SafetyCulture. "While the pandemic is still ongoing, we're moving further and further away from the global devastation we saw back in 2020-2021. Life should be getting easier, not harder. Unfortunately, many frontline workers are under more pressure than ever before and there's a growing expectation for them to do more, with less."
From SafetyCulture:
Almost four in 10 (39%) U.S. workers have spent their own money to stay safe at work during the last 12 months.

One in five (21%) U.S. frontline workers said they have experienced workplace injury due to inadequate processes or communication, while one in four (25%) know a colleague who has.

Four in 10 (40%) U.S. workers said they'd like to see greater investment by their employer in technology to improve processes, efficiency and safety.