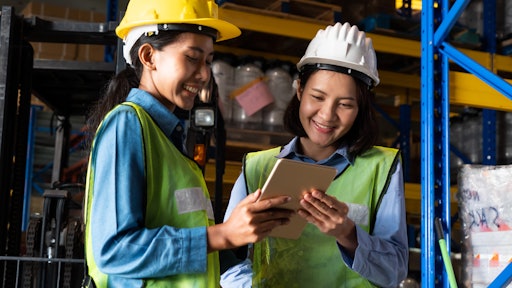 Blue Planet Studio AdobeStock_420128434
When it comes to workplace safety, most people think of physical safety, such as preventing falls, wearing safety glasses or inspecting equipment before use. However, mental health must also be considered when examining the employees' overall safety.
Mental illness is no different from any other disease. This understanding should greatly impact how team members are treated. It should also change how companies look at employee vacations and work-life balance.
For many companies, safety is often thought of in terms of the physical instead of being seen as both physical and psychological.
Scope of the problem
According to the Centers for Disease Control and Prevention (CDC), suicide rates increased 36% between 2000-2018 but declined 5% between 2018-2020. The death by suicide rate is 18 per 100,000 population. However, for men working in industries like mining, oil, gas and construction, the suicide rate is 54 per 100,000.
On a global scale, the World Health Organization (WHO) released findings showing more than 700,000 people take their lives each year and globally, suicide is one of the Top 20 leading causes of death. The health organization also estimates depression and anxiety disorders cost the global economy $1 trillion annually in lost productivity.
First steps
The Suicide Prevention Resource Center also offers a comprehensive program for setting up a suicide prevention program at your workplace. The Resource Center recommends having a plan for identifying at-risk employees and having both a short-term and long-term strategy to help employees.
A comprehensive mental wellness program should be included at employee orientation. An HR specialist at Drake University said mental health should be discussed as openly as you would the flu or an injured back.
A May 2022 survey of small and mid-size companies found nearly all employers said they value their employees' mental health, but only about two-thirds of the employees agreed with their supervisors. The survey shows women value mental health care (70%) compared to men (49%).
So, what can be done to prevent suicides and promote mental wellness? Even before you develop a comprehensive mental health program, consider these five areas:
Emotional support. Organizations must show empathy and support, so their employees understand that short-term and long-term care is available. We all have questions to greet people, "What's up?" or "How are you?" Most people give default responses. The British

Time to Change

mental health campaign urges asking a second question or repeating the same question to show you are genuinely interested and available to talk.
Social engagement. Businesses often have competing business objectives that can cause stress. Again, show empathy by asking more questions and letting employees know you are safe to talk to without judgment. Likewise, be willing to share your experience to let employees know your concern is authentic.
Flexibility. Supervisors should consider offering flexible schedules and finding ways to avoid workplace siloes. Experts also suggest eliminating and changing job requirements if it helps an employee's mental health. These modifications can increase productivity and profits for the company.
Mental health openness. Businesses should recognize pain points and ask supervisors to encourage open communication and confidential mental health programs. Encourage support groups and ensure your health benefits program provides medication needed for mental health. Some companies offer on-site therapy and many inform employees about a 24/7 hotline.
Don't forget remote workers. Companies should provide the same mental health benefits and incentives for remote workers. These employees often experience more Isolation which can cause anxiety, depression and other problems.
The physical connection to mental health
Sometimes physical problems can lead to psychological issues. Every employee should have at least one person to go to about mental health struggles--someone who can help them take small steps to accomplish their goals or eliminate their stress.
Physical injuries can include depression, hopelessness, anxiety, PTSD, substance abuse and trauma. Businesses should offer consistency, a listening ear and a willingness to help deal with emotional problems tied to physical injuries. Companies should consider that ergonomic injuries cause $20 billion in direct losses and between $45-54 billion in indirect losses for companies.
More proof is available that an organization's investment in mental health is not a money drain but instead a productivity and economic booster. The WHO reports for every $1 spent caring for people with mental health issues, $4 is returned to the economy.
Again, being able to talk to someone is critical for the success of your employees and your business. Business leaders should do everything they can to let workers know how to get help or support for their mental health. Take a serious look at your employees' workload so they can have time for their physical and mental wellness.