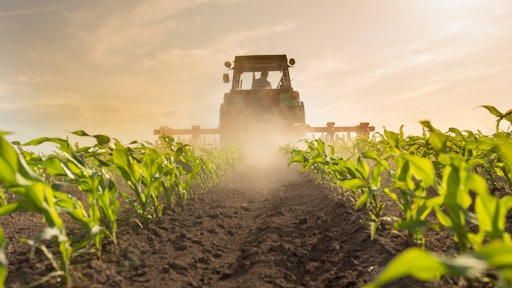 Budimir Jevtic/Adobe Stock
The month of June on the L.I.N.K. podcast was devoted to safety, where I spoke with numerous individuals about safety in various aspects of the supply and food chain workforce. But one thing I did not cover is the importance of safety in the actual agricultural field.
A few weeks ago, a working man in St. Paul, Oregon was found dead due to heat-related causes at a nursery during a record heat wave, where temperatures reached 104 degrees. The incident prompted Occupational Safety and Health Administration (OSHA) to investigate the matter and work with local officials to come up with a set of standards for worker protection during dangerous temperatures.
Agriculture is one of the most dangerous sectors to work in, due to the highly physical nature and exposure to the elements. So, this makes safety procedures even imperative to keep workers safe and supply chains moving. Because of this recent incident, temperature in the work environment is on everyone's minds and many experts believe that climate change exasperates this issue further. The growing temperatures not only damage crops but also make working conditions that much more dangerous for employees.
Certain protocols now require employers to provide numerous breaks in a shaded environment as well as significant access to water. In regard to the Oregon nursery, OSHA says that the workplace had been cited before for not provided adequate water for employees. The unfortunate death pushes government agencies such as OSHA to increase compliance auditing to ensure an incident like this does not happen again.
Click here to hear more about safety in the supply chain:
In addition to environmental hazards, there are also many other factors that are important to safety in agriculture. The machinery and work itself is often cause for significant caution. OSHA's agriculture division created numerous guidelines for various aspects of farming such as handling tractors and even grain bin safety. The organization says that tractor overturns are the leading cause of deaths in farming, causing more than 130 deaths per year.
This happens when a tractor flips over on its side on or upside, which in newer models is not as dangerous as older models that lack proper safety guards. Seat belts and other safety measures help fight against fatalities.
Entering grain bins are also very dangerous, which can act like quicksand, causing an employee to sink into the grain causing suffocation. Body harnesses and various safety protocols compliant with OSHA are imperative.
It is important for those working with cattle to understand the basic behavioral aspects of the animals to prevent any injury due to handling the animals.
Just like with cattle, the entire farming industry needs to have effective training and follow protocols at all times.