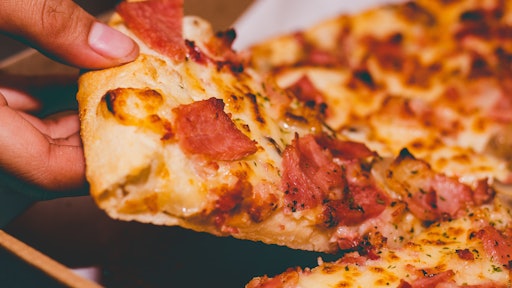 Photo by Muffin from Pexels
The latest Brexit date is approaching, prompting restaurant chains to stockpile imported ingredients.
Domino's reportedly spent $8.5 million to stockpile ingredients that may not be available if Britain moves forward with leaving the European Union.
During an earnings call, the company said that a disorderly Brexit "carries the increased risk of disruption to raw material supplies." According to CNN, the pizza chain imports roughly a third of its supplies from outside of Britain.
Stockpiling has been going on well before the first Brexit date in March, however worries grew after UK Prime Minister Boris Johnson threatened to leave the European Union on October 31 whether or not there is a deal in place to protect trade.
If a deal isn't reached, there could be severe shortages and disruptions throughout the food supply chains. Companies have been stockpiling for so long that there has been reports of limited cold storage space.
CNN reports that Domino's spent $8.5 million to implement "a series of measures to minimize the impact of supply chain disruption as the probability of risk has increased."