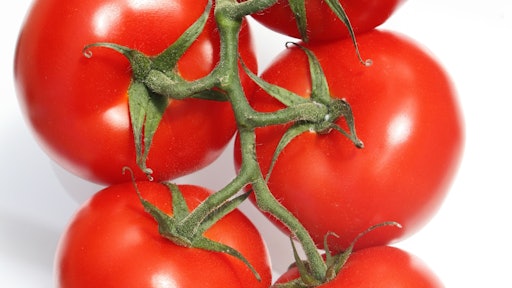 Pexels
The United States may face a tomato shortage in June if the country doesn't lift a 17.5 percent tariff on Mexican tomato imports.
According to Mexico News Daily, producers are struggling to absorb the cost of tariffs, potentially forcing some smaller producers to lower their export volumes.
"Pretty soon, there will be a shortage in the United States if this goes on," Alfredo Diaz, director of the Mexican Protected Horticulture Association tells Milenio. "In about 15 days, we'll start to notice supply going down and that will be reflected in higher prices."
Mexican tomato producers sued the U.S. Department of Commerce in the U.S. Court of International Trade in New York earlier this month. According to Mexico News Daily, the lawsuit requests an injunction suspending the tariff and the investigation of Mexican producers for dumping or selling products below their production costs. The two sides finished making their arguments last week and a ruling is expected to come soon.
Regardless of what the ruling says, Mexican tomato growers are prepared to negotiate with U.S. trade officials and growers' associations.
Earlier this month the U.S. Department of Commerce (DOC) terminated the Tomato Suspension Agreement with Mexico that had been in effect since 1996. Under the agreement, the DOC promised not to launch trade protection cases against tomato imports from Mexico as long as Mexican exporters sold tomatoes at or above minimum price levels.