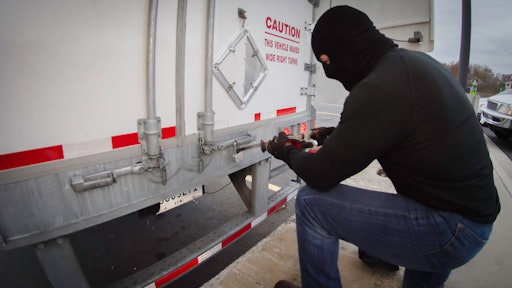 With the start of the peak holiday season beginning this week, companies are urged to remember that holiday weekends bring high risks for manufacturers and logistics-related organizations.
Organized cargo theft will be high in the coming days are shipments are left unattended for extended periods of time. According to SensiGuard, during Thanksgiving weekend between 2013-2017, cargo theft was reported three times per day. While thefts most targeted electronics (18 percent), food and drinks were stolen approximately 15 percent.
SensiGuard Supply Chain Intelligence Center recommends that logistics and security professionals up their security protocols and ensure that they are in line with best practices for both in-transit and warehouse operations.
It is also suggested that companies confirm a receiver's hours of operation during the holiday weekend are consistent with scheduled delivery times, while planning for secure parking locations. Meanwhile, adding GPS tracking on high-value shipments is also recommended by SensiGuard.
Communication is more important than ever during the holiday season as cargo theft is on the rise. Truck stops and rest areas are are frequent targets for cargo thieves. By communicating with shippers, drivers can ensure their goods are safe and as secure as possible.
Meanwhile, it is crucial to conduct inspections of both the outside and inside of warehouses before securing them for the extended weekend. SensiGuard suggests to treat all premises alarms as if they are all actual penetration attempts and to have all lists of company individuals responsible for contacted updated and available in case of an emergency.