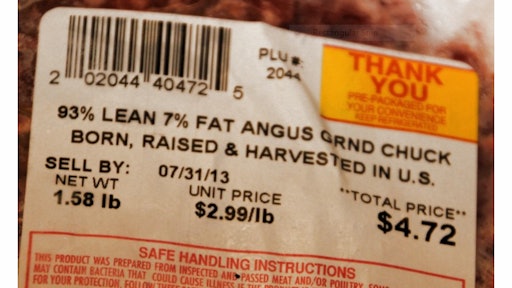 The U.S. House of Representatives on Wednesday voted to repeal meat labeling laws, which were widely backed by U.S. consumer groups, after Canada and Mexico threatened $3 billion in trade sanctions, according to Reuters.
The House voted 300-131 to repeal country-of-origin labeling (COOL) rules on beef, pork and poultry, after the World Trade Organization ruled they discriminated against imported meat.
The Senate must still approve the repeal. If the laws are not reversed, the U.S. faces costly retaliation from its closest trading partners. Canada wants to impose just over C$3 billion ($2.4 billion) in sanctions on U.S. imports while Mexico is looking for $653 million worth of punitive measures.
Some of the biggest U.S. food and beverage companies, including Pepsico Inc, Tyson Foods Inc, the U.S. arm of Nestlé, Coca-Cola Co, Anheuser-Busch and Kraft Foods, wrote to lawmakers this week urging them to support the repeal.
Under the regulations, U.S. meat carries labels such as "Born, Raised and Slaughtered in the United States", compared with labels such as, "Born in Mexico, Raised and Slaughtered in the United States."
Meat labels became mandatory in the U.S. in March 2009 after years of debate. U.S. consumer groups and some farm groups supported the requirement, saying shoppers should have information to be able to distinguish between U.S. and foreign products.
To read more, click HERE.