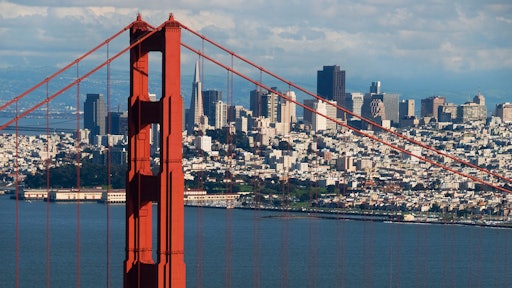 San Francisco supervisors voted unanimously Tuesday to approve health warnings on ads for sugary sodas and some other drinks, saying such beverages contribute to obesity, diabetes and other health problems, according to The Associated Press.
It's believed that San Francisco would be the first place in the country to require such a warning on ads for soda if it receives a second approval from the board of supervisors next week and the mayor does not veto it.
The ordinance defines sugar-sweetened beverages as drinks with more than 25 calories from sweeteners per 12 ounces. So advertising for such sodas as Coca-Cola Zero and other no-calorie drinks would not require a warning, but ads for regular Coca-Cola would.
The ordinance also requires warnings for other products such as sports and energy drinks, vitamin waters and iced teas that exceed the 25 calorie limit. Milk and 100 percent natural fruit and vegetable juice drinks are exempt.
The label for billboards and other ads would read: "WARNING: Drinking beverages with added sugar(s) contributes to obesity, diabetes, and tooth decay. This is a message from the City and County of San Francisco."
To read more, click HERE.