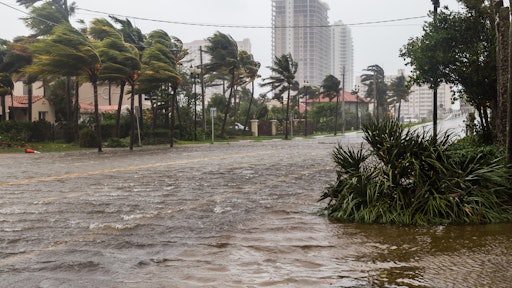 Satoshi Kina AdobeStock_171083541
Supply chain disruptions continue to be a major challenge as the world strives to recover from the COVID-19 pandemic. Unfortunately, it's "unlikely" that the supply chain will return to normal in 2022, according to the New York Times.
A combination of problems – including COVID-19-related shutdowns, labor shortages and transportation delays – led to this mess. Since the pandemic began, we've faced severe, widespread shortages on essential items.
Now, simultaneous crises are exacerbating these problems, including:
World events. Russia's invasion of Ukraine stalled exports and caused additional supply chain bottlenecks. Prior to the conflict, Ukraine exported 6 million tons of agri-commodities, including grain, but now only exports a small fraction of this. And a surge in COVID-19 cases in China has led to temporary lockdowns and production shutdowns. Experts say the global supply chain issues are the worst that they've been in 50 years

,

and will likely continue deteriorating.
Transportation issues. Shipping delays and chaos at ports have become the norm. For example, warehouse terminals in coastal California can't keep up with products being offloaded, so shipments are piling up on local docks. As a result, inbound ships are forced to float offshore – sometimes for weeks at a time – before they can unload. The supply chain desperately needs more ships, trucks, warehouses, and workers – a time and cost-intensive undertaking.
Climate change is devastating global food supply. Extreme weather is destroying crops, ruining soil and causing increased world hunger. Droughts in California, floods in the Midwest and record-setting heat

in Europe are making it difficult to farm as usual. Extreme heat in India is stalling exports and will likely curb their grain supply.
The ongoing labor shortage is causing problems throughout the supply chain. Products aren't being produced or transported due to lack of workers, and many perishable foods are rotting in shipping containers, warehouses and trucks because there simply aren't enough workers to get them to their final destinations.
Product shortages. Toilet paper, baby formula, sriracha, grains, oils and other products have recently been difficult to find and/or extremely expensive. Therefore, food businesses are scrambling to find new suppliers who can meet their needs or locate substitutes for unavailable items.
Soaring inflation. Supply chain disruption is driving prices higher, as demand for goods is outpacing supplies. Record high beef prices and increasing costs for pork and poultry have caused the Biden administration to pursue antitrust enforcement against four companies that dominate the meat supply.

Meanwhile, sky-high prices are leading to frustration and increased food insecurity globally. As this perfect storm disrupts food supply, food businesses should:
Prioritize safety and quality. A critical part of supply chain management is ensuring that every supplier throughout the supply chain prioritizes safety and quality. Now, user-friendly software solutions make it quick, easy, accurate and affordable to manage and organize supplier certifications. These digital solutions allow you to audit and evaluate all suppliers – an effort that would be impossible using manual processes – to be certain they follow safety and quality best practices.
Diversify your suppliers. With ongoing, widespread supply chain disruptions and food threats, it's too precarious to rely on just one supplier for your products, so develop backup plans. Build strong relationships with multiple suppliers so if one can't meet your needs, the others can fill in the gaps. As part of your due diligence, ensure that new vendors adhere to the highest safety and quality standards.
Think alternatively. As extreme weather, war and other issues continue to impact food production and distribution, consider alternative solutions. For instance, vertical farms grow produce in indoor, climate-controlled spaces, protecting crops from severe weather, pests and other problems associated with traditional farming. Vertical farms tend to be located close to their final destinations, which lowers safety and quality risks, decreases pollution from truck transport, reduces food deserts and minimizes food wastage.
Adjust your approach. As ingredients like starch and oils remain difficult to find, some brands are revamping their ingredient lists to keep production going. Oils and starch, typically made from wheat, have been scarcer than normal due to the ongoing Russia/Ukraine war and stalled exports from that area.
Reduce food waste. As prices continue to soar, every penny – and every morsel of food – counts. Use tech tools to help reduce food waste and save associated money and resources. Tech tools can help make inventory more efficient, identify internal theft and provide data so you can make more informed business decisions. Since there's no indication that prices will stabilize anytime soon, prioritize reducing waste and make it part of your company culture.
Unfortunately, many experts are predicting that the supply chain and food supply issues could get worse before they get better. The smartest thing to do now is make sure that you – and your suppliers – are prepared and resilient as we face these challenges and whatever may come next. So, prioritize waste reduction. Research and vet new suppliers. Stay aware of industry trends and current events that may impact the food supply. Utilize tech tools to streamline operations and make important tasks more efficient and accurate. And be flexible and nimble as our industry takes on these challenges together.