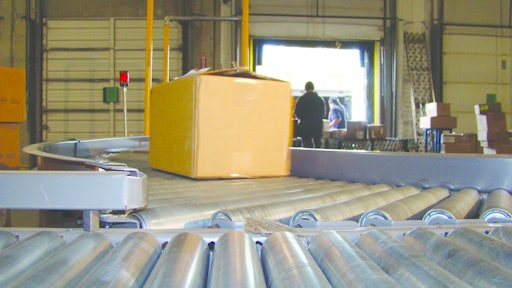 Reverse logistics operations have long played second fiddle to most companies' primary focus—getting product to the end consumer. But as supply chain executives continue to look for ways to improve the bottom line, more are finding plenty of opportunity in an increasingly important function.
Food safety a driving force
Jeff Pepperworth, president supply chain & pharmaceutical services at Inmar, reports that clients who are engaged in supply chain analysis have reduced the amount of expired and damaged product by 30 to 40 percent. Meanwhile, "the majority of returns we handle (in the food and beverage sector) are still unsaleables—damaged and expired products."
At the same time, the FDA is stepping up food recalls, which are being driven, in part, by the passage of the Food Safety Modernization Act (FSMA).
"When it comes to recalls, the FDA reported 3,400 recall events in 2010, which is the highest number in five years," says Pepperworth. The FSMA is helping drive this activity, he adds, now that the agency is armed with broader oversight and regulatory powers.
"The FDA can now issue a recall; they are no longer voluntary," explains Pepperworth.
This development is putting new pressures on companies. "For recalls and returns, including expired products, regulatory oversight is challenging clients on how to handle affected products," says Pepperworth. These challenges extend to products that contain hazardous materials that require specific handling requirements.
"Companies are realizing the importance of reverse logistics when they are faced with a recall," says Pepperworth. "A good reverse logistics program is critical to getting product out of the system. Inmar's nationwide network of returns facilities enables manufacturers and retailers to quickly and efficiently get product off the shelf and shipped to a location for further analysis, reconciliation, and reporting. A nationwide network is also key to controlling transportation costs and reducing the carbon footprint."
The issue of food safety is only going to become more prominent, explains Pepperworth. "Food safety is becoming more important and is being looked at holistically," he says, with more focus on sustainability and responsibility coming from retail grocers.
"In the next 12 to 18 months, reverse logistics trends will be innovation from retailers—in store resets and how they try new things. As these innovations happen, waste will be created from product failures, so a robust reverse supply chain will be needed to help with these processes," Pepperworth says.
Technology as a facilitator
Advancements in technology are giving clients more and better visibility into their operations, which is also enhancing reverse logistics, says Bill Carroll, vice president at Reverse Solutions.
"Previously, clients weren't using all of the information that was available to them. However, that's starting to change. Now, they're making better decisions—better buying decisions, for example, which helps with shelf management. If the quality of the product coming back is good, it could mean there's too much shelf allocation."
For returns of damaged product, Reverse Solutions offers tools that help clients determine the cause, such as a razor cut, out of date and crushed product, and even where the crush occurred on the product.
"With that type of detailed information, clients can go back to the manufacturer and set up a program where they work jointly to decrease high incident rates," explains Carroll.
Inmar's Pepperworth is also seeing the impact of technology. "Tech tools are becoming quicker and quicker. They are Web-based with real time access. Clients, too, are demanding information faster. The ultimate goal for manufacturers and retailers is to reduce unsaleables/returns. The uses of technology and root cause analysis have been critical to the success of this objective," he says, adding that, "Collecting data in the field at all points within the supply chain and providing immediate visibility via the Web allows manufacturers and retailers to quickly address manufacturing, packaging, and process issues and eliminate damage that results in unsaleables and returned goods."
Of course, complying with the requirements associated with the federal government's FSMA depend heavily on technology. "With the government reporting requirements for recalls, Web-based technology is critical to show notification, retrieval, and disposition process," says Pepperworth.
"The other area of importance for technology in reverse logistics is monitoring from watch lists by store and product (UPC), financial reconciliation, and product disposition. This visibility is important for continuous improvement in the reverse supply chain," he notes.
Keeping food products out of the landfill
Both Inmar and Reverse Solutions have extensive recycling programs to help keep material out of the landfills, and for food and beverage clients, this is a shared goal.
"We've gotten involved in composting food ingredients," says Reverse Solutions' Carroll. "That's our latest venture. We have containers picked up on a regular basis."
Reverse Solutions has been working aggressively to keep product out of landfills. According to the company, it has reduced its carbon footprint by redirecting all "not for sale, or not for donation" [qualifying] food containers, paper, plastic, metal, film wrap, wood, and glass to recycling rather than landfill, effectively reducing trash shipments by 90 percent, or 118,000 tons of materials.
"Product from recycled containers is now going to composting," adds Carroll. "Our recycling efforts have been expanded to include client distribution centers and office buildings."
Reverse Solutions' e-waste end-of-life management activities have resulted in 1,500 tons of materials being diverted to recycling or grinding for use in manufacturing. "To us, end-of-life processing is not sending (material) to a landfill," says Carroll.
Likewise, Inmar's remarketing services kept 117 million pounds of grocery and consumer goods out of landfills in 2011. In addition, the company's donation program on behalf of its clients provided 1.8 million boxes of food product that were used to create 5.5 million meals for the needy last year.
According to the company, this product would have otherwise been wasted. All told, Inmar liquidates approximately 1,500 truckloads of food product each year—lengthening the lifespan of each product and putting less into landfills.
In 2011, Inmar's calculations showed that its sustainability initiatives helped convert 3.4 tons of waste to energy, saving more than 3,880 barrels of oil, generating 2,185 MWh of renewable energy, or enough to power 190 homes for one year.
Indeed, this is yet another area that is likely to become regulated. According to Green Lodging News, Massachusetts' Department of Environmental Protection (DEP) has proposed regulations that would ban commercial businesses, including hotels, from discarding food waste.
Greg Cooper, director of consumer programs for the DEP, expects the regulations to be implemented by the middle of 2014.