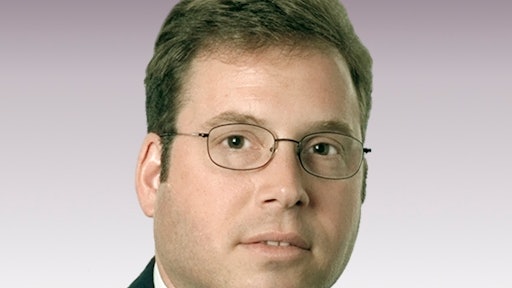 On November 30, the National Labor Relations Board (NLRB) will vote on sweeping proposed changes to the rules by which it conducts union representation elections. The proposed changes fall broadly into three categories: (1) a shortened time period between the filing of the initial election petition and the election date; (2) post-election NLRB review of contested issues that were previously resolved pre-election; and (3) increased disclosure requirements for employers. Should the proposed changes be adopted as the NLRB moves forward with an implementation plan, employers will need to substantially alter their approach to union elections.
A Shortened Election Process
Under the new rules, elections could take place as soon as 10 days after the filing of the election petition, as opposed to the current month to six weeks. This would mean employers would have to provide an eligible voter list in as little as two days, as opposed to the current seven, greatly accelerating other elements of the process. Employers would have to hold pre-election hearings to resolve disputed issues within seven days, and pre-election NLRB review of Regional Director rulings would be eliminated.
This shortened election period will most heavily impact small employers who rarely have legal counsel readily available. As a result, they may unknowingly waive their right to raise issues later on in the process.
Should the proposed rules be formally adopted, employers should bear in mind there will no longer be time post-petition for careful deliberation on procedural objections, strategies and the development of a campaign message prior to the election. Employers should invest time and effort now in developing a message, campaign materials, and protocols for implementation immediately upon the filing of a petition. In addition, employers should become proficient in the most effective new means of communicating with its workforce -- social media. In a shortened campaign period, the effective use of social media could determine the outcome of an election.
Consolidated Post-Election Review
The proposed rules will also eliminate almost all pre-election requests for review and consolidate the review of disputed issues after the election. The current rules allow for discretionary pre-election review of disputed issues, and provide for a 25-30 day waiting period to give parties time to request such review. The proposed amendments would eliminate this waiting period, and all pre-election rulings would remain subject to post-election review. More importantly, post-election review would be discretionary instead of mandatory.
The impact of this change will most directly be seen in the context of disputes over voter eligibility. The proposed amendments would allow an election to go forward if the only unresolved issue is the eligibility of individuals who would constitute less than 20% of the unit if they were found eligible to vote. Whether these individuals are to be included in the unit would be determined post-election - a direct reversal of prior NLRB precedent. The size and scope of a proposed unit is one of the most important factors employees consider when voting.
New Mandatory Disclosure Requirements
Finally, the proposed rule changes would increase the amount of information employers are required to provide during elections. Employers would be required to submit a "Statement of Position" no later than the date of any hearing. The document would detail the employer's position on "the appropriateness of the petitioned-for unit; proposed exclusions from the petitioned-for unit; any bar to the election; the type, dates, times, and location of the election; and any other issues the employer will raise at hearing." To contest the eligibility of individuals in a proposed unit, the employer must identify them by name and occupational classification, and provide the basis of the proposed exclusion. An employer is barred from raising any issue at a pre-election hearing not included in its Statement of Position.
Given the provisions calling for a shortened election process in general, this proposed rule is likely to result in employers unintentionally conceding important issues. It will put many employers at a marked disadvantage. Employers can best prepare for such new rules by introducing labor counsel to their workforce and management structure before organizing activity begins. This will allow labor counsel to familiarize itself with the various organizing scenarios, map hypothetical response plans for the most likely scenarios, and save valuable time when the organizing movement actually begins.
If adopted as currently proposed, the most significant loss to employers will be time -- time to design an appropriate campaign message and a legal strategy to protect their interests and ensure the workforce can cast fully informed votes. The solution is for employers to begin working now with legal counsel and labor consultants to accomplish as much of that work in advance as possible, leaving only "fine tuning" for the shortened campaign period. Organized Labor has been perfecting its campaign message for years; early preparation by employers will ensure they do not get caught flat-footed once a petition is filed.