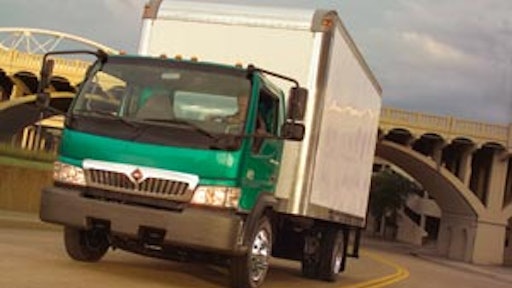 Are you looking to eliminate the administrative hassle and productivity drain of managing drivers' hours of service (HOS) to meet stringent regulatory requirements? Well, it's no surprise, because every fleet is dealing with those challenges today. HOS and for that matter, state fuel tax accounting, both place a tremendous cost and time burden on fleets of all sizes. And the smaller the fleet, the greater the proportional impact to their budget and personnel.
Electronic driver logs are a technology available from many different vendors and can be a critical business tool that resolves these issues. Not only does it allow fleets to better manage operations and save money, but it also provides safety and security that goes beyond location-based tracking to prevent legal action and increase productivity.
Unfortunately, in many fleets, the process of recording hours of service data is a manual, time-consuming and error-prone process for both drivers and management. The appropriate data isn't available to make timely decisions, compliance isn't always achieved, and that time is spent managing logs instead of focusing on the customer.
Though many fleets still seem wary of them, electronic automated driver logs will continue to increase in popularity as the government implements HOS requirements and potentially mandates technology to resolve compliance issues.
There's also a substantial return on investment equation for fleets when it comes to electronic driver logs. The main benefit is time savings for drivers—saving them the 20 to 30 minutes a day it typically takes to fill out today's logbooks. But the savings extend far beyond that to include driver productivity, fuel economy and more.
Electronic driver logs facilitate better fleet management in a number of ways:
Drivers no longer have to maintain a tedious manual log book and their logs are always up to date. This can provide a times saving to the driver of approximately 30 minutes per day;
Automatic duty status switching determines when to switch to driving status and when to switch to on-duty-not-driving status;
Providing road side DOT inspections with compliancy verification is hassle free;
Managers can gain access to compliance verification reports. Dispatchers know the availability of any driver in the fleet at any time as HOS can be viewed in real-time;
Eliminate paperwork for mobile workforces and office staff;
Reduce HOS violation exposure by preventing drivers from violating HOS limits, presenting them with legal drive time remaining and warning them in advance of possible violations.
Fleet technology can be used to simplify compliance monitoring. Current systems also leave no room for a driver to falsify a log making the whole process simple and secure.
Today's solutions also automatically record state line crossings, fuel consumption and fuel purchases, so you can eliminate the productivity drain on your drivers. And, these solutions are fully compliant with DOT regulations automating the entire process of collecting and storing compliance information. For many fleets, the benefits of implementing a system for electronic driver logs stretch far beyond that single application to include many other possible areas of improvement.
Compliance with the HOS regulations is important to your fleet. In addition, time spent on the administration of driver logs is valuable time for you and your customers. Improving your compliance with the regulations and the productivity of both drivers and management can drive out costs and improve the efficiency of fleet operations.
Electronic driver logs make it easy for companies to automatically collect and instantly access the information they need to operate more intelligently and to eliminate redundant, error-prone tasks. By automating time-consuming tasks, such as log book completion and mileage reports, fleets can reduce paperwork, improve bottom-line profitability and realize a rapid return on their investment. Improving fleet safety and managing insurance costs are additional benefits realized.
That is why so many fleets list electronic driver's logs as the primary reason they are considering making a technology purchase for their fleet. Finding the right cost reduction and regulatory compliance platform has become a critical business decision for fleets of all sizes.