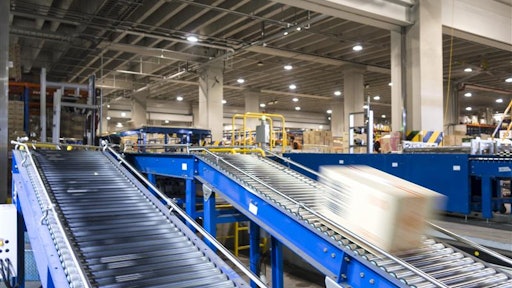 stock.adobe.com

Descartes Systems Group announced that Germany's SNOCKS, a lifestyle brand offering premium sneaker socks, clothes and accessories, has doubled its e-commerce fulfillment productivity and scaled for peak promotions using the Descartes E-Commerce Warehouse Management Solution (WMS).
"The decision to augment our Amazon channel by launching SNOCKS, based on Shopify Plus, and take fulfillment into our own hands provides us with more control over the customer experience and shipping performance," says Felix Bauer, founder of SNOCKS. "We worked closely with Descartes to build an efficient, technology-driven e-commerce warehouse and, in just two months, the solution was live. Since then, fulfillment productivity has doubled, over 90% of all incoming orders are shipped on the same day, and the picking error rate at peak times has dropped to 0.4%—even during a record month of 39,000 shipments!"
The Descartes E-Commerce WMS solution automates e-commerce processes from initial goods receipt through put-away in the warehouse, order processing, outbound shipment execution and returns management. Integrated with hundreds of e-commerce sites and e-commerce fulfillment providers in both Europe and North America, the solution enables small-to-medium-sized businesses and large retailers to enhance their online presence to support growing e-commerce demand. The solution collects order information from e-commerce websites, translates it into mobile scanning-driven pick-and-pack process within the warehouse, initiates the shipment to the customer, and synchronizes receiving and fulfillment information with the customer's financial and shipment tracking systems.
"We're pleased that the Descartes solution is helping SNOCKS to drive new online sales and elevate the customer experience through highly efficient e-commerce fulfillment," says Dirk Haschke, VP & General Manager, eCommerce at Descartes. "As online retailers face pressure to overcome logistical challenges to keep up with shifting consumer demands, excellence in fulfillment is instrumental to supporting dramatic business growth while fueling customer loyalty."