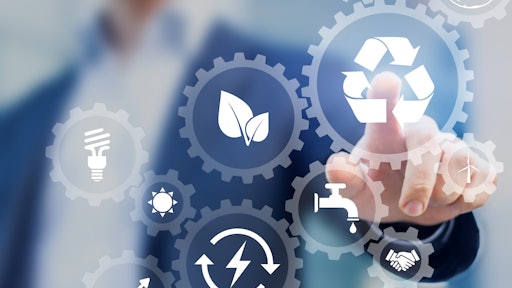 Getty Images
FedEx Corp. is harnessing scan data from its global logistics network to enhance customer access to emissions information with the U.S. launch of a new tool, FedEx Sustainability Insights.
"We've heard from our shippers that they need more data on their shipping footprint as consumers increasingly weigh sustainability as a factor in purchasing decisions," says EVP and chief customer officer, Brie Carere. "Through innovations like FedEx® Sustainability Insights, FedEx is empowering customers to access the information they need as part of our mutual pursuit of a more sustainable future."
From FedEx Corp.:
Created by

FedEx

Dataworks, this cloud-based engine uses near-real time

FedEx

network data to estimate CO2e emissions for both individual tracking numbers and FedEx.com accounts.
Users can view historical emissions data by account as well as search by tracking number with their FedEx.com login. Data is displayed in a variety of metrics such as mode of transport, service type and country or territory.
Through an application programming interface (API), customers can transfer their historical and predictive emissions data to their own internal systems. Machine learning powers the predictive API capabilities, which can help customers manage their supply chain, boost operational compliance, and integrate emissions estimates into their shopping cart for their customers.