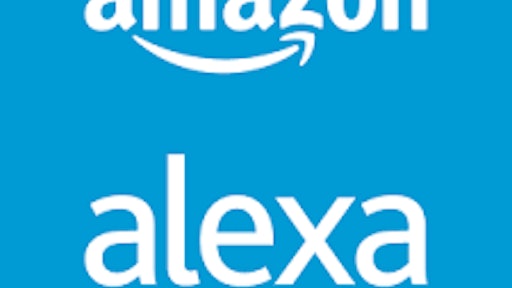 Amazon announces that Prime members in 20 cities can now voice-order their next meal through Amazon Restaurants on their Echo and Echo dot devices. By adding the new Alexa Skill, Echo users can simply say "Alexa, order from Amazon Restaurants," and have a meal delivered in less than an hour.
The catch: It only works with restaurants that you've previously ordered from on Amazon. The voice service pulls a customer's order history from a specified restaurant or cuisine type and lists meal options available for reorder. You can say, "Alexa, order from Amazon Restaurants," and Alexa will ask which of your orders you'd like again. You can also say things like "Alexa, order sushi from Amazon Restaurants," and it will bring up your past sushi orders.
Voice ordering take out on the Echo is yet another move by Amazon to strengthen its presence in the food delivery space, as it continues to be a major threat to Chicago-baed Grubhub. Grubhub CEO Matt Maloney said last year that "Uber and Amazon are the new boogiemen in the market," and now one of those boogiemen just made food delivery that much easier.
Delivery is free for Prime members. Amazon's voice-enabled food delivery is available in Chicago, Atlanta, Austin, Baltimore, Brooklyn, Columbus, Dallas, Houston, Los Angeles, Phoenix, Portland, Manhattan, Miami, Minneapolis, Northern Virginia, Orlando, San Diego, San Francisco Bay area, Seattle and Tampa.
"Customers now have a hands-free, hassle-free way to reorder any meal from Amazon Restaurants using their voice to get dinner on the table," Gus Lopez, general manager of Amazon Restaurants, said in a statement.