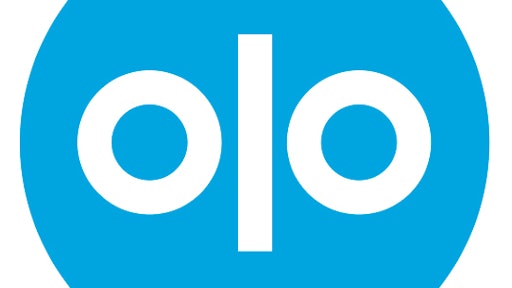 Olo, the leading online food ordering solution for the restaurant industry, and Amazon are teaming up to streamline online ordering, enabling thousands of Olo restaurant customers to gain easy integration with Amazon Restaurants.
"We're thrilled to work with Amazon to provide Olo's base of restaurant customers with a new delivery sales channel that drives increased visibility," said Noah Glass, founder and CEO of Olo. "Amazon's obsession with providing great customer and restaurant experience supports the evolving expectations and behaviors of today's consumer. We're excited to connect more of Olo's restaurant brands with Amazon Restaurants."
More than 60 million consumers use Olo to order ahead or get meals delivered from the restaurants they love. Clients include Applebee's (DIN), Chili's (EAT), Chipotle (CMG), Denny's (DENN), Five Guys Burgers & Fries, Jamba Juice (JMBA), Noodles & Company (NDLS), Red Robin (RRGB), Shake Shack (SHAK), sweetgreen, Wingstop (WING), and more.
"We are excited to leverage Olo's digital ordering technology and continue rapidly growing our network of restaurants to give Amazon Prime members more options for fast delivery from their favorite brands," added Gus Lopez, general manager of Amazon Restaurants. "This integration will enable Amazon Restaurants to onboard new restaurants with ease, as well as quickly add more new choices and delivery options for customers."
Amazon Restaurants has integrated into Rails, Olo's application programming interface (API) that makes it easy for restaurant operators to list their menus on third-party marketplaces and drive incremental sales without having to install tablets and manage orders in multiple places. Customer orders from Amazon Restaurants are integrated seamlessly into existing point-of-sale (POS) systems, reducing confirmation and response times and reducing the likelihood of manual errors.
"Our customers love getting ultra-fast delivery of their favorite dishes from Buca Di Beppo through Amazon Restaurants," said Trish Giordano, executive vice president of sales and marketing at Earl Enterprises. "The integration with Olo will allow us to quickly expand our offering with Amazon Restaurants to even more locations enabling more customers to get our delicious, quality dishes delivered right to their doorstep."
Olo empowers its restaurants to offer guests counter and curbside pickup for orders placed by phone, web, mobile web, app, Amazon's Alexa-enabled devices and more, as well as delivery through Olo Dispatch and Olo Rails. Olo integrates into 25 leading point-of-sale (POS) systems enabling accurate order preparation and completion while eliminating wait times to ensure the best customer experience.