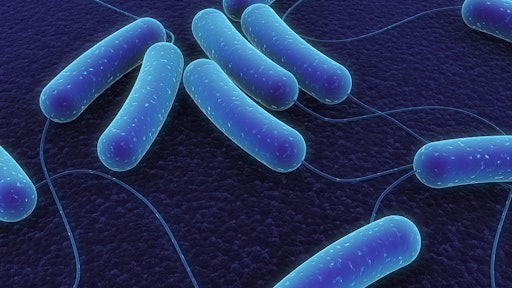 Product contamination poses a worst-case scenario for food and beverage companies. The April Food Logistics offers a primer on insurance coverage for food contamination losses.
For businesses involved in the food and beverage supply chain, anticipation of risks is of paramount importance. In addition to the risks inherent in the manufacturing of consumer products in general, players in the food industry have even more to worry about in the production, storage and distribution of their products.
For instance, depending on the type of product, environmental conditions in production, storage or transport must be tightly controlled to account for delicate or perishable goods. The production itself needs to be closely monitored to comply with an ever-expanding and evolving regulatory framework.
Any adequate risk management strategy necessarily involves insurance. Property insurance can protect against fires and damage to infrastructure. Cargo insurance can protect against loss or damage to consumer goods that occurs during transit. While these risks are significant, a worst-case scenario for a company in the food industry can be loss arising out of contamination.
The threat of government investigations, widespread product recalls and consumer lawsuits are only a few among the many consequences of a contaminated product line.
Risk managers and industry professionals focus on confronting and preventing contamination but often can overlook the type of insurance coverage necessary to protect against contamination. This is understandable given the often opaque insurance policy language and exclusions and the unsettled state of the law that can govern the policies.
To read the entire article, click here.