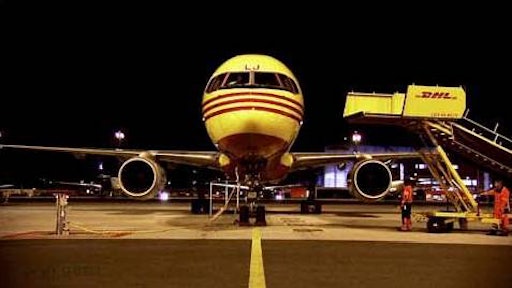 Miami—April 16, 2013—Air and ocean freight specialist DHL Global Forwarding (of Deutsche Post DHL) expanded its Qualified Envirotainer Provider (QEP) Accreditation to 30 stations in locations, including within Germany, France, UK, the U.S., Egypt, Dubai, Japan and China. By adding the QEP Accreditation to its major stations, DHL's network is further integrated with Envirotainer operational requirements. This ensures customers proper shipping of temperature-sensitive life sciences and healthcare products.
"The QEP Accreditation supports our cold chain objectives to deliver excellent customer service with product integrity and regulatory compliance in mind," explained David Bang, Chief Executive Officer of LifeConEx, DHL Global Forwarding's temperature management specialists. "Our expanded certification network covers already over 90 percent of our current Envirotainer volume and we will continue to enroll additional stations worldwide to the program—starting with Frankfurt, Germany."
Envirotainer, a global cold chain logistics solutions provider, developed the QEP Training and Quality program to increase the quality levels in cold chain management in the air transportation industry. The program includes the Good Distribution Practice Guidance from organizations such as the Parenteral Drug Association (PDA); the International Air Transport Association (IATA); and the European Medicines Agency (EMA).
Envirotainer provides active temperature-controlled air freight containers maintaining product temperatures within the temperature ranges of +2 to +8 degrees Celsius; +15 to +25 degrees Celsius; and greater than -20 degrees Celsius in nearly any ambient condition appearing along shipping routes globally.
The partnership between DHL and Envirotainer facilitates the implementation of well-planned, secure and compliant cold chain logistics to enable clients to reach patients worldwide through DHL's network of 120 life sciences and healthcare facilities across the globe.
In the upcoming months, DHL Global Forwarding plans to add 48 stations to the QEP Training and Quality program.
Companies in this article