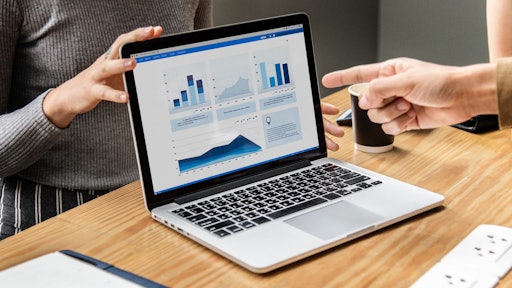 Photo by rawpixel.com from Pexels
The intensifying challenges in supply chains are directly influencing customer experience, revenue generation, sales growth and profitability. Unprecedented competition, fast-evolving customer demand, pervasive counterfeits and cyberattacks, natural disasters and escalating geopolitical threats present a minefield of risk fueled by the uncertainty of what will happen in the future.
For every problem encountered in the supply chain, there's a solution – even if it is not evident. As every part of the business accumulates large volumes of data, supply chains are within fingertip distance from a vast trove of insight that can spur the operational agility and visibility they desperately need.
Agility, Visibility and the Supply Chain: Casting Aside the Fear of Disruption
Pulling every data point into a single unbroken thread of insight that runs throughout the business may be an enviable vision to achieve. Unfortunately, most companies have yet to achieve this level of connected intelligence. Instead, they still run in departmental silos – creating a patchwork of different, sometimes opposing, views that hinder the optimal flow of operations.
For supply chains, functioning in such a haphazard environment can be especially perilous. Once all of those strands of transactional and operational data are brought together, they can achieve the agility and visibility needed to acquire exponential advantages such as:
Protecting supply chain integrity by choosing suppliers that measure up against critical risk factors
Diversifying the supply base by lining up alternative suppliers early on
Addressing real-time disruption immediately by engaging a backup plan proactively from nature and competitors
Maintain ethical, sustainable and undisrupted fulfillment by examining partners for potential risk
Ensure the supply chain delivers with perfection – as well as on time, every time – by creating a broader base of outsourced partners
Three Digital Strategies that Fulfill the Vision of the Intelligent Supply Chain
Businesses that have digitalized their end-to-end business operations – some more aggressively than others – reveal the cumulative impact of an intelligent supply chain. By taking advantage of advancements in edge-to-edge automation, artificial intelligence, business networks, machine learning, and other data-powered digital capabilities, they are fulfilling the promise of agile and transparent supply chains through three fundamental digital strategies.
1. Business Networks
Aided by cognitive technologies and cloud environments, business networks allow supply chains to capture, share and exchange data-driven insights to predict what customers want, where and when they expect it to be delivered. Trading partners can collaborate with the supply chain and business ecosystem in real time to, for example, refine product design for a segment of one, align operations to profitably handle fluctuations in demand and engage in joint marketing efforts that are mutually complementary.
2. Predictive Analytics
By collecting, normalizing, enriching and connecting data that was previously siloed, supply chains are leveraging predictive analytics as a transformational starting point for adopting emerging technologies such as artificial intelligence, machine learning and process automation. They can recognize previously unseen patterns, forecast changes in demand, iron out manufacturing bottlenecks before they pose a problem, and replenish raw materials based on customers' past purchasing behaviors and suppliers' records of ethical practices.
3. Decision Assistance and Automation
While business networks and predictive analytics provide a level of insight that most supply chains have never experienced before, artificial intelligence and machine learning allow employees to focus on more-strategic work and increase productivity. Manual, rule-driven tasks such as purchasing, contracting and payment can be automated. Decisions become more precise and logical through the generation of scenario-based recommendations. More importantly, relationships within the supply chain ecosystem are stronger while new business models and processes are created to pursue emerging opportunities and mitigate risk.
An Era of Supply Chain Intelligence: Turning Disruption into Opportunity
Managing supply chains has never been a simple task, but it's never been as complex as it is right now. However, fear of disruption and uncertainty of future challenges should never restrict the ability to pursue new opportunities quickly and mitigate risks proactively.
Instead, intelligent technologies should be employed to connect the entire supply chain ecosystem and increase operational agility and visibility. Doing so not only positions the organization as an efficient delivery mechanism for the customer experience, but also a powerfully dynamic and diverse part of how the business fulfills its promises.